(Trinidad Express) The founders of Universal Concerts Ltd wish to make it clear that their company is in no way whatsoever associated with the Asha Bhosle concert at the Samar Entertainment Centre in Penal on June 18. Meera Persad  told the Express Tuesday that the newspaper ad bearing the banner citing Universal Concert Ltd as the promoter of the show was not booked by her or her husband, Mahindra. Persad said that they were approached by someone wanting Universal Concerts to partner with them in producing the show, but they declined.
"Seeing the ad in the newspapers with our company advertised as the promoters of the concert shocked us. We have nothing to do with that show and even if we were going to bring Asha Bhosle, we would do the show in a much larger venue. This kind of thing can cause damage to us because Universal Concerts does things in a certain way and we always seek to present the best service to our patrons. We are aware of the problems with that event and do not want our name linked to anything of that nature," Persad said.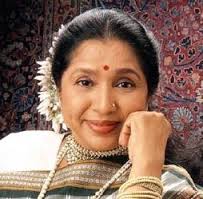 The concert in question was originally advertised to take place at the Cascadia Hotel, St Ann's, on March 8 and was to feature Asha Bhosle along with Pankaj Udhas. Atif Aslam was then added to the line-up. Special front row tickets were TT$2,500, VVIP tickets cost TT$1,000 and General Admission was TT$250. The Cascadia show was postponed to April and moved to the Centre of Excellence, Macoya and again postponed to the current date and venue.
Ticket holders were informed that they would not be refunded their money and would therefore have to use them for the new dates. Julian Sammy told the Express that he purchased 10 VVIP tickets for the original date from a woman who he paid TT$10,000 cash. Not wishing to attend the rescheduled show in Penal, Sammy has been trying to get his money back with no success. He said that he approached the television station mentioned in advertisements and was told that they have nothing to do with the show and they could not provide him with a contact for the promoter, Dr Lynette Persad.
A further check with the National Register of Medical Practitioners revealed that there is no Dr Lynette Persad registered locally.
Ticket holders believe that Dr Lynette Persad is in fact an alias.
Around the Web