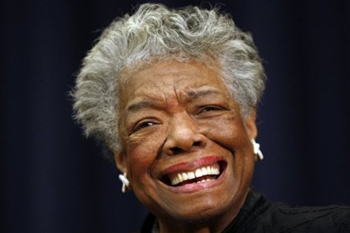 WINSTON-SALEM N.C  
(Reuters) – US author and poet Maya Angelou has died at age 86 in North Carolina, local media reported today, citing her agent and a local official.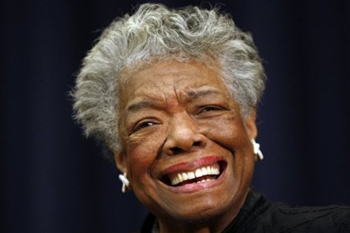 Angelou provided eloquent commentary on race, gender and living life to its fullest in poems and memoirs such as "I Know Why the Caged Bird Sings," which brought her wide acclaim.
She wrote more than 30 books and was a Grammy winner for three spoken-word albums. She had a home in Winston-Salem, North Carolina, where she was a professor of American studies at Wake Forest University.
She was honored at the National Book Awards ceremony last year for her service to the literary community.
Comments

LOS ANGELES, (Reuters) – Woody Allen's adopted daughter gave a tearful television interview yesterday, giving details of an alleged molestation by the filmmaker more than 25 years ago.

MUMBAI, (Reuters) – India's Supreme Court yesterday cleared the way for the release of a controversial Bollywood movie based on an epic poem about a 14th-century queen, a day after its producers went to court to fight bans by several states.

LONDON, (Thomson Reuters Foundation) – British-Indian sculptor Anish Kapoor donated $1 million to five charities working with refugees worldwide on Wednesday in a bid to alleviate a record-breaking global displacement crisis.

PARIS, (Reuters) – French activist and former actress Brigitte Bardot said many actresses sexually provoke film producers to win roles and then complain about harassment to get attention.

LOS ANGELES,  (Reuters) – Oprah Winfrey became the first black woman to be awarded a Golden Globe for lifetime achievement on Sunday, delivering an impassioned speech in support of those who have exposed sexual misconduct in Hollywood and beyond.