LOS ANGELES, (Reuters) – Actor James Garner, best known for his prime-time television roles as the wisecracking frontier gambler on ""Maverick" and as an ex-con turned private eye on ""The Rockford Files", has died at age 86, Los Angeles police confirmed early today.
Garner, who built a six-decade career playing ruggedly charming, good-natured anti-heroes and received the highest honor of the Screen Actors Guild in 2004, was found dead from natural causes on Saturday night at his Los Angeles home, according to police.
No further details were immediately available about the circumstances of his death. Celebrity news website TMZ reported earlier that an ambulance crew was sent to Garner's home at about 8 p.m. local time and found him deceased.
Garner, an Oklahoma native, entered show business in the 1950s after serving in the Korean War and first rose to fame on the TV western ""Maverick", a sardonic alternative to the more serious frontier shows then popular on American prime time.
He was Bret Maverick, a cardsharp and ladies man who got by on his wits instead of a six-gun and would just as soon duck a fight as face a showdown. Co-star Jack Kelly played his more straight-laced brother, Bart.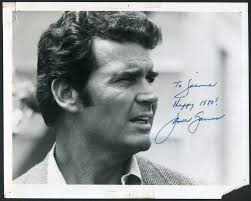 Garner left the ABC show in 1960 in a contract dispute with producers but brought his ""Maverick"-like alter ego to a series of films, including ""Thrill of It All," ""Move Over, Darling," ""The Great Escape" and ""Support Your Local Sheriff!"
He ended up scoring his next big hit on the small screen in the 1970s, starring as canny private detective Jim Rockford, a wrongly accused ex-convict starting life over in a beachfront trailer home, on ""The Rockford Files".
The show ran on NBC from 1974 until Garner abruptly quit the series in 1980. He reprised Rockford for several TV movies in the late 1990s.
The role earned Garner an Emmy Award in 1977. He also received an Oscar nomination for his work opposite Sally Field in the 1985 feature comedy ""Murphy's Romance."
Comments

DENVER, (Reuters) – Taylor Swift won her trial against a Colorado radio personality yesterday after a jury found that the former DJ assaulted and battered the pop star by groping her bare bottom, and awarded her the symbolic $1 in damages she had sought.

(Reuters) The Indian government dismissed the controversial chief of its movie censorship panel on Friday, following months of criticism from Bollywood film-makers and fellow panelists angered by attempts to sanitise art and popular culture.

CROPREDY, England,  (Reuters) – Grammy award-winner Petula Clark sang her global hit "Down-town" about as far from "where the neon signs are pretty" as she could at the weekend — to thousands in a field in rural England.
(Reuters) – Bruce Springsteen is headed to Broadway for an eight-week solo theater run that he says will feature "just me, the guitar, the piano and the words and music." "Springsteen on Broadway" will start Oct.
VANCOUVER,  (Reuters) – "Deadpool" star Ryan Reynolds said yesterday that actors and crew were "heartbroken, shocked and devastated" at the death of a driver in a motorcycle stunt in Vancouver that went wrong.