(Trinidad Express) MANY people showed up for the Reggae By The Park concert featuring two popular Jamaican artistes at Guaracara Park, Pointe-a-Pierre, on Thursday, only to find out the show was cancelled.
The foreign artistes, Sizzla Kalonji (Miguel Collins) and Coco Tea (Calvin Scott), were "totally disappointed" said Ray Nathaniel, promoter of Men In Black Promotions, which was responsible for the concert.
He said it was solely Petrotrin's fault the concert did not take place.
Nathaniel told the Express that around midday on the day of the event Petrotrin informed him the concert needed to be cancelled because of the recent oil spill in Marabella.
He said it was disheartening to know it was only after all the infrastructure for the concert was set up that Petrotrin informed the promoters.
On Tuesday, slop oil (a mixture of oil, water and other sediments) leaked from one of Petrotrin's tanks at the Pointe-a-Pierre refinery. Some 5,000 barrels flowed into the Guaracara River, Petrotrin reported.
Nathaniel said if the oil spill occurred on Tuesday, Petrotrin should not have waited till the "last inappropriate hour" to tell promote­rs a "large congregation of people would pose a threat".
He said Petrotrin should compensate the promoters since they may lose at least $1 million not just in tickets, but in the sale of food and drinks.
It was still to be decided whether people who bought tickets would be refunded or if another concert will be held, Nathaniel said.
He said he will be liai­sing with the public via social media and personal meetings, and a decision would be made. Between 8,000 and 10,000 tickets were sold, he said.
Both Sizzla and Coco Tea were disappointed they did not get the opportunity to perform together for the first time in Trinidad and Tobago and also for the first time in South Trinidad, Nathaniel said.
Christopher Weston, of Cunupia, said he was very disappointed there was no concert. He paid $400 for two tickets three weeks ago. He said: "I can't believe this. I was really looking forward to this concert. I bought my tickets in advance."
Sizzla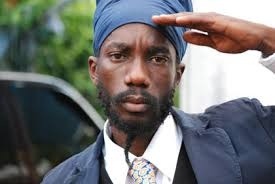 Comments

DENVER, (Reuters) – Taylor Swift won her trial against a Colorado radio personality yesterday after a jury found that the former DJ assaulted and battered the pop star by groping her bare bottom, and awarded her the symbolic $1 in damages she had sought.

(Reuters) The Indian government dismissed the controversial chief of its movie censorship panel on Friday, following months of criticism from Bollywood film-makers and fellow panelists angered by attempts to sanitise art and popular culture.

CROPREDY, England,  (Reuters) – Grammy award-winner Petula Clark sang her global hit "Down-town" about as far from "where the neon signs are pretty" as she could at the weekend — to thousands in a field in rural England.
(Reuters) – Bruce Springsteen is headed to Broadway for an eight-week solo theater run that he says will feature "just me, the guitar, the piano and the words and music." "Springsteen on Broadway" will start Oct.
VANCOUVER,  (Reuters) – "Deadpool" star Ryan Reynolds said yesterday that actors and crew were "heartbroken, shocked and devastated" at the death of a driver in a motorcycle stunt in Vancouver that went wrong.