(Reuters) – Oscar-winning actor and comedian Robin Williams was found dead on Monday from an apparent suicide at his home in Northern California, Marin County Sheriff's Office said. He was 63.
The sheriff's coroner's division said it suspects the death was a suicide due to asphyxia, but the cause of death is still under investigation.
"This morning, I lost my husband and my best friend, while the world lost one of its most beloved artists and beautiful human beings. I am utterly heartbroken," Williams's wife Susan Schneider said in a statement.
Williams, who won an Academy Award for his role as a fatherly therapist in 1997's "Good Will Hunting," had been suffering from severe depression recently, his publicist Mara Buxbaum said.
Williams, who introduced his frenetic style on late 1970s TV series "Mork & Mindy" and had struggled with addiction in the past, had entered a Minnesota rehabilitation center last month to help him maintain sobriety.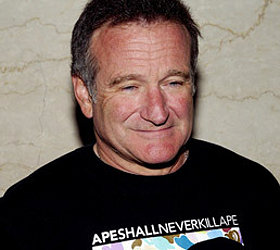 His representatives at the time said Williams was not using drugs or alcohol but had gone to the center to "fine-tune and focus" his sobriety after working a longer-than-usual schedule.
The Marin County Sheriff's office said it received an emergency call about noon local time on Monday, saying that Williams was unconscious and not breathing at his home near Tiburon, north of San Francisco.
Fellow comedic actor Steve Martin said in a tweet: "I could not be more stunned by the loss of Robin Williams, mensch, great talent, acting partner, genuine soul."
Comments

LOS ANGELES,  (Reuters) – Dark comedy "Three Billboards Outside Ebbing, Missouri" won three prizes at the Screen Actors Guild (SAG) awards on Sunday in a ceremony marked by women and their stories amid the sexual misconduct scandal that has swept Hollywood.
LOS ANGELES,  (Variety.com) – Sony's "Jumanji: Welcome to the Jungle" has won its third weekend box office title with ease, topping newcomers "12 Strong" and "Den of Thieves," with $20 million at 3,704 North American locations.

LOS ANGELES, (Reuters) – Woody Allen's adopted daughter gave a tearful television interview yesterday, giving details of an alleged molestation by the filmmaker more than 25 years ago.

MUMBAI, (Reuters) – India's Supreme Court yesterday cleared the way for the release of a controversial Bollywood movie based on an epic poem about a 14th-century queen, a day after its producers went to court to fight bans by several states.

LONDON, (Thomson Reuters Foundation) – British-Indian sculptor Anish Kapoor donated $1 million to five charities working with refugees worldwide on Wednesday in a bid to alleviate a record-breaking global displacement crisis.