LONDON, (Reuters) – Police searched the apartment of Cliff Richard, one of Britain's best-known entertainers, today in relation to allegations of a historical sexual offence involving an underage boy.
They said they were searching a property in Berkshire, southwest of London, after receiving "an allegation of a sexual nature dating back to the 1980s involving a boy who was under the age of 16 at the time."
Richard, 73, confirmed the property being searched was his and issued a statement denying the allegation.
"For many months I have been aware of allegations against me of historic impropriety which have been circulating online," he said. "The allegations are completely false.
"Up until now I have chosen not to dignify the false allegations with a response, as it would just give them more oxygen," he added.
"However, the police attended my apartment in Berkshire today without notice – except, it would appear, to the press. I am not presently in the UK but it goes without saying that I will cooperate fully should the police wish to speak to me."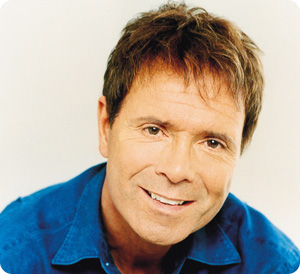 Police said there had been no arrests in relation to the search.
Richard, one of Britain's longest-serving entertainers, was born Harry Webb in 1940 and in in his earlier days was often called Britain's Elvis Presley.
He shot to stardom in 1958 with "Move It" and followed up in 1959 with "Living Doll" while cementing his reputation as a heart-throb with starring roles in film musicals "The Young Ones" in 1961 and "Summer Holiday" in 1963.
With his backing group The Shadows, Richard was one of Britain's most successful performers in the pre-Beatles era of the late 1950s and early 1960s.
He has had 14 No. 1 singles in Britain and is the only singer to have topped the UK singles chart in five consecutive decades, from the 50s to the 90s.
Comments

LOS ANGELES,  (Reuters) – Oprah Winfrey became the first black woman to be awarded a Golden Globe for lifetime achievement on Sunday, delivering an impassioned speech in support of those who have exposed sexual misconduct in Hollywood and beyond.

LOS ANGELES,  (Reuters) – Dark drama "Three Billboards Outside Ebbing, Missouri" was the big winner with four Golden Globes awards on Sunday on a night marked by scathing jokes about sexual harassment and passionate odes to those breaking their silence.

LONDON,  (Thomson Reuters Foundation) – Hollywood stars including Reese Witherspoon, Jessica Chastain and Natalie Portman have backed a campaign against sexual harassment called Time's Up as donations flood in for a multi-million dollar legal fund to fight abuse cases in the workplace.

NEW YORK, (Reuters) – Television host Hoda Kotb was named the new co-anchor of the NBC News "Today" show on Tuesday, replacing former co-host Matt Lauer several weeks after the longtime anchor was fired for inappropriate sexual behaviour, according to a network statement.
LOS ANGELES,  (Variety.com) – In a battle of box office heavyweights, Luke Skywalker just managed to hold off Dwayne "The Rock" Johnson as the world rang in another year.