(Reuters) – Brad Pitt and Angelina Jolie, the glamorous Hollywood couple dubbed "Brangelina" in tabloid headlines, were married in France, according to a family statement on Thursday.
Pitt, 50, and Jolie, 39, were wed on Saturday in a small chapel in Chateau Miraval in a non-denominational civil ceremony, according to the statement provided by publicist Martin Torres.
The publicist's statement said the couple's six children all took part in the ceremony. Jolie was walked down the aisle by eldest sons Maddox and Pax while Zahara and Vivienne threw petals gathered from a garden. Shiloh and Knox were ring bearers.
"It was very much a family affair," the statement said.
The couple were married under California law by a judge who traveled to France to conduct the ceremony.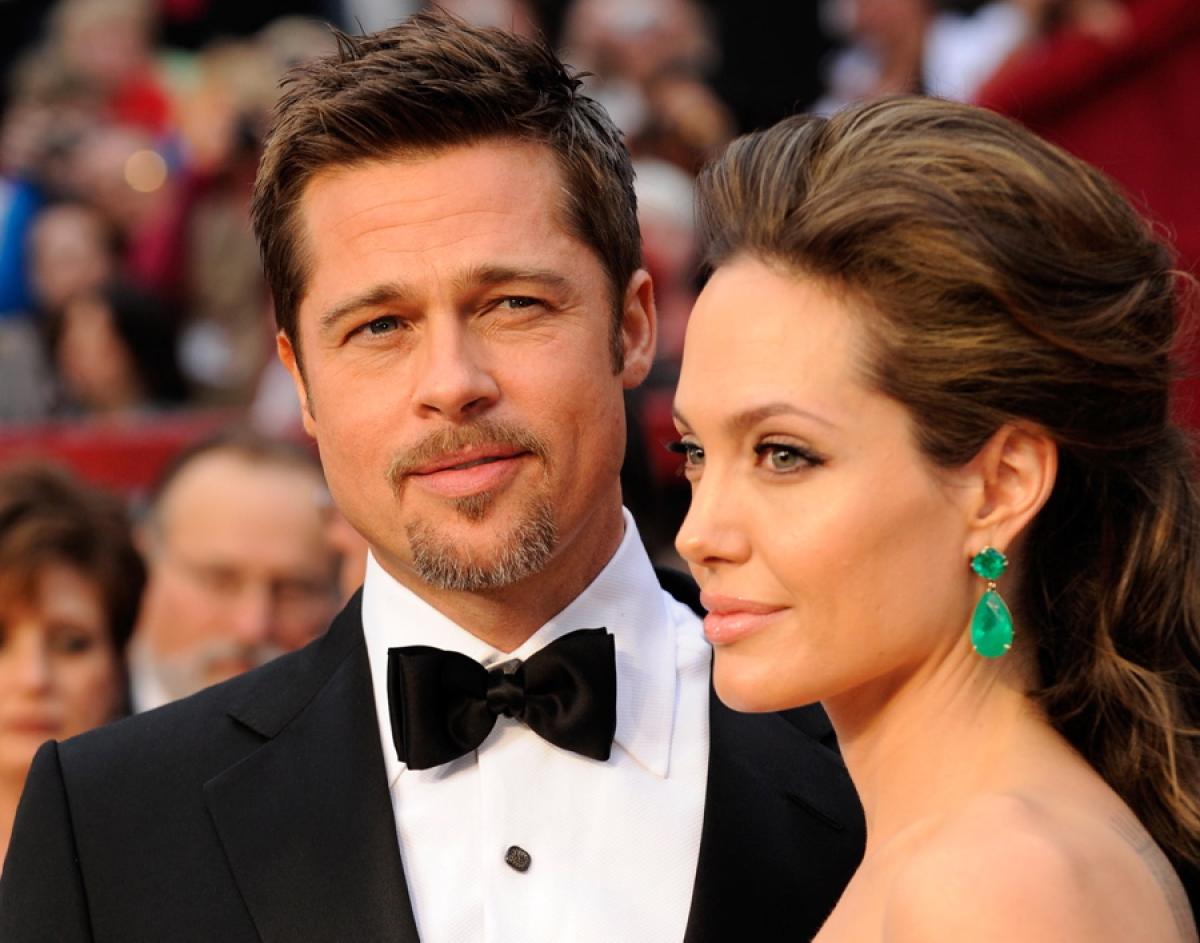 The couple will star in an upcoming film "By the Sea," written and to be directed by Jolie, who will also co-produce the drama with Pitt. They last co-starred in 2005's "Mr. and Mrs. Smith," which sparked their relationship.
Jolie, winner of a best-supporting actress Academy Award in 2000 for "Girl, Interrupted," and Pitt, who co-produced the Oscar-winning "12 Years a Slave," are two of Hollywood's biggest names. They also are known for their humanitarian work with Jolie serving as a goodwill ambassador for the U.N. High Commissioner for Refugees and Pitt starting a foundation to help restore New Orleans after Hurricane Katrina.
Jolie was previously married to actors Jonny Lee Miller and Billy Bob Thornton and Pitt is divorced from actress Jennifer Aniston.
In May 2012, Pitt told reporters in France at the Cannes film festival that he and Jolie supported same-sex marriage and hoped it would be accepted throughout the United States before they set a wedding date.
Gay marriage is legal in 19 of the 50 states and in Washington, D.C. More than 30 courts have ruled in favor of gay marriage since a U.S. Supreme Court ruling in June 2013 struck down a key part of the 1996 federal Defense of Marriage Act under which states could refuse to recognize same-sex marriages from other states.
The Supreme Court is expected to take up the issue again in its coming term, which starts in October.
Comments

DENVER, (Reuters) – Taylor Swift won her trial against a Colorado radio personality yesterday after a jury found that the former DJ assaulted and battered the pop star by groping her bare bottom, and awarded her the symbolic $1 in damages she had sought.

(Reuters) The Indian government dismissed the controversial chief of its movie censorship panel on Friday, following months of criticism from Bollywood film-makers and fellow panelists angered by attempts to sanitise art and popular culture.

CROPREDY, England,  (Reuters) – Grammy award-winner Petula Clark sang her global hit "Down-town" about as far from "where the neon signs are pretty" as she could at the weekend — to thousands in a field in rural England.
(Reuters) – Bruce Springsteen is headed to Broadway for an eight-week solo theater run that he says will feature "just me, the guitar, the piano and the words and music." "Springsteen on Broadway" will start Oct.
VANCOUVER,  (Reuters) – "Deadpool" star Ryan Reynolds said yesterday that actors and crew were "heartbroken, shocked and devastated" at the death of a driver in a motorcycle stunt in Vancouver that went wrong.