Cryptanthus commonly called Earth star comes from the Bromeliacea family and originates from the subtropics of Central and South America.
Cryptanthus thrives well in desert regions as it can absorb water and has adapted well as a potted plant.  It can also be planted in an open garden gracing the garden floor with its rich colours as well as in rock gardens.  The leaves of this exotic beauty resemble a starfish and have a layered effect. There are roughly six of these leaves with pointed tips, and each layer is slightly shorter than the one beneath it.
Cryptanthus can also form a rosette in the centre and produces tiny white flowers. The plant usually has two main solid coloured stripes such as purple and pink, light pink and dark pink, black and grey, zebra like, etc, and these are quite eye catching.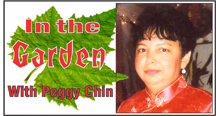 Cryptanthus needs minimum care.  Water once weekly and feed with Osmocote Slow Release Fertilizer once per month.  It likes adequate sunlight and grows well in sandy soil and between rocks. The mother plant gives off young plants which are called pups.
Until next week, happy gardening!
Comments
CARACAS/HOUSTON (Reuters) – Venezuela's unraveling socialist government is increasingly turning to ally Russia for the cash and credit it needs to survive – and offering prized state-owned oil assets in return, sources familiar with the negotiations told Reuters.
By Carl Bildt CHICAGO – We are now in the final days of the industrial age.

During Men's Health Week, the man/woman in the street were asked to speak on their lifestyles and what they do to maintain their health or to encourage their significant others to lead healthy lifestyles.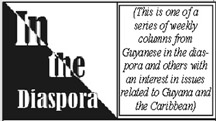 By The Caribbean Voice There are no reliable statistics on the amount of persons engaging in the use of illegal drugs or those described as addicts.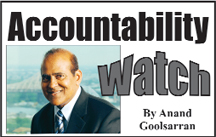 In last week's article, we referred to the two recognized methods of accounting for costs relating to the exploration, development and production of crude oil and natural gas: the "successful efforts" (SE) method and the "full cost" (FC) method.