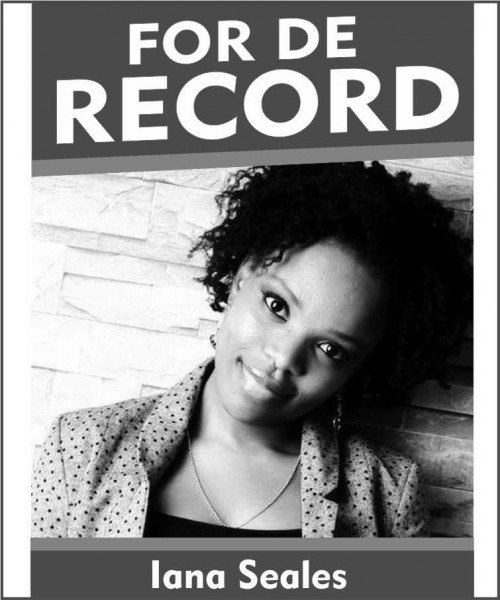 Within the last four years, around 2,000 young people were arrested and prosecuted for marijuana possession in Jamaica. The numbers here could be similar if the data were collected. They represent a sizeable portion of the island's youth populace that is job hunting with criminal records. They also represent a sizeable portion of the youth population that could contribute to developing marijuana as an agro-industry in the Caribbean.
It's a different kind of agriculture as far as food production in the region goes, but it "merits careful attention and can effectively make progress on development and food security," Jamaican academic Dr Kadamawe Knife said during a public lecture at the University of Guyana on Tuesday.
Dr Knife, a lecturer in Strategic Planning and Social Entrepreneurship at the University of the West Indies Mona Campus, travelled to Guyana earlier this week to share his research work on the economics of marijuana and how Guyana could serve as an important link in developing and establishing in a responsible way, a hemp agro-industry in the region.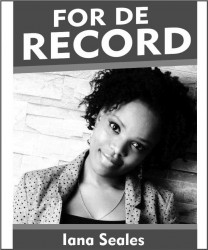 His talk, titled 'Establishing Ganja Enterprises in the Caribbean: A Business Model Approach,' drew an unsurprisingly massive turn out. During the near three-hour-long engagement, he spoke of why the criminalisation of the plant must end and how regional governments could invest in hemp as agriculture.
We often link marijuana with criminality but Dr Knife argues that the science behind the plant and the potential of its development as an agro-industry makes it an important economic venture. Specifically, he said hemp could be grown here for industrial purposes.
Hemp is related to marijuana plants and has been described as a variety of cannabis that is grown for the fibre and seeds (hemp.com). It's also referred to as "marijuana's cousin" and like marijuana cultivation, hemp farming is illegal in Guyana and other Caribbean states. As the conversation intensifies across the region on decriminalising and legalising marijuana or as it is widely known, ganja, Dr Knife is pushing for a serious discussion on the plant and how it could change Caribbean agriculture. Could industrial hemp become a legally sanctioned agricultural crop in Guyana? What do we know – and what don't we know – about the development potential of industrial hemp?
He stressed throughout his presentation that hemp cannot be cultivated in isolation. He said any focus in the industry must also take cognisance of the need to develop Guyana's coconut industry because, as he puts it, "Coconut is critical to regional agriculture and Guyana must lead the way in this sector."
Agriculture is a leading topic for development cooperation activities across the region and since Guyana has wide experience in large agro-industries, he expects this country to take the lead on any new agricultural industry being established in the region.
He said: "Guyana understands agro-industry better than any other country in the region. Your experience in rice, in sugar can be transferred into the hemp industry…but the focus cannot be on hemp alone because ganja is not going to be legalised anytime soon.
"There are significant opportunities available right now for Guyana to move towards coconut as a major agricultural industry."
The country's major agricultural exports are affected by changes in the weather, he observed, while noting that coconut and hemp can grow in any season. Put differently, climate-proof agriculture ought to be the focus of our agricultural initiatives.
In the light of Guyana's positive economic growth over the last decade, he argues that very few people in the country should be poor yet poverty and inequality persist. Dr Knife told the gathering at UG that he was stunned by the reality:  "I don't understand how people in Guyana poor when the country doing so well and there is so much land!"
He said that government should focus on empowering every graduate of the university with at least ten acres of land each – in this way, young Guyanese could see the benefits of agriculture as a path to economic advancement. He reasoned that even if skilled graduates migrate, they should at least have access to arable land which provides opportunities for subsistence farming.
From a poverty perspective, arable land is a path to development he added. What is important, he said, is that government present opportunities to youths in Guyana. "Give them an opportunity to stay."
He continued: "It's a shame that your most valuable resource, your human resource, is going to some other country and work for money, for land, and the data is showing that non-Guyanese and non-Caribbean people are getting incentives to come here."
Dr Knife's proposal for the establishment of ganja enterprises, beginning with industrial hemp, is focused on wealth creation. He is not advocating hemp as a cash crop but as a long term sustainable agricultural product which is going to generate wealth for small farmers and the wider population.
He believes in inclusive development and therefore proposes a business model approach to ganja that places farmers, especially family farmers, at the centre of the industry. He talked about how marijuana cultivation has been in many families across the region for decades, with everyone in the family involved, from mothers to their children. And though the state has moved to criminalise such families, he says the state can learn from them.
Dr Knife condemns the heavy crackdowns on marijuana and the mass criminalisation of youths in the region, saying it is unnecessary because research continues to show the benefits of ganja. This is in addition to how useful hemp is as raw industrial material. According to him, the laws against ganja are forcing people to engage in illegal recreational use when they could be focusing on wealth creation through a legal agro-industry.
While ganja is a main subject in his discussions it not the sole focus, he stresses agriculture and the need for new approaches. The defining factor, in his view, is how the region moves forward with agriculture as a central piece of its agenda for development, transformation and advancement of Caribbean people.
The business model he has developed for a hemp agro-industry looks at how the agricultural sector in the region will differentiate itself and sustain operations, how it will create value and for whom, and the internal sources of advantage for the sector, among other key focus areas. He went through a list of issues to be examined in establishing the industry and as he spoke, everyone sat paying rapt attention.
He seemed to have it figured out but ended the presentation by pointing out that he doesn't have all the answers. He is interested in wider discussions and consultations, he is interested in talking to stakeholders, especially small farmers, and with university students who he said ought to be leading the discussions on the potential establishment of hemp as an industry in the region.
As it relates to governance, he said the structures would certainly have to be supportive and that "the will to embrace this model" must be there. That was as much as he would say about politics because as he explains it, "politics is about getting people to empower you and I'm interested in empowering people."
Have a question or comment? Connect with Iana Seales at about/me/iseales
Comments
Since the festival of Christmas commands a pre-eminent position – of observance and celebration – on Guyana's Annual Calendar of National Events, I thought I'd pen a few lines to provoke thought and meditation relevant to the "Real Reason for the Season".

To mark the anniversary of Martin Carter's passing on December 13, 1997, Gemma Robinson looks at Carter's Poems of Succession, published 40 years ago this year.
By Naicelis Rozema-Elkins It is about time, past due in fact, that the problem of sexual assault by teachers in our school system is addressed.

Focus on Guyana's National Budget 2018 represents the twenty-eighth edition of this Ram & McRae annual publication which highlights, reviews and comments on the major issues surrounding and raised in the National Budget.

By Mark Leonard LONDON – Over the last few weeks, media around the world have been saturated with stories about how technology is destroying politics.