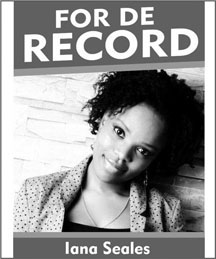 Although at 13 he was indicted for murders committed during massacres at Lusignan and Bartica, Dwane Williams was just a blip on the public's radar until the recent High Court trial where he went from being a co-accused to a state witness.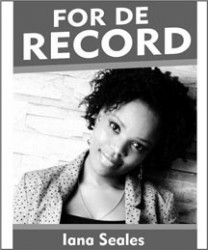 There was considerable interest in the trial of those charged with the Lusignan massacre and understandably so. Unimaginable brutality was perpetrated on families in the community and the unanswered questions up to this period had far exceeded public disclosures. Williams, now 19, testified to his involvement in an armed and violent gang which he said was responsible for the murders. He faced his former co-accused James Anthony Hyles and Mark Royden Williams, friends he claimed to have known from childhood, and implicated them in the atrocity at Lusignan. He limited his own role that night to standing on a nearby dam armed with a cutlass, as he was instructed.
While the state presented Williams as a former gang member turned prosecution witness whose testimony was crucial to its case, it offered us no portrait of the boy in the box who claimed to have witnessed three massacres–the killings at Lusignan, Bartica and Lindo Creek. To the public, this was a young criminal who had come to some arrangement with the state and was now coughing up evidence against people he was previously connected to.
As expected, his credibility as a witness was challenged. During the trial he faced one of the country's most feared defence attorneys currently practicing and the defence dissected his evidence and exposed the inconsistencies. By the time the jury was called upon to deliberate on the case, the outcome was clear: a not-guilty verdict.
It was only in the aftermath of the trial, when the merits of the state's decision against prosecuting Williams for his involvement in the massacres, that the true portrait of his young life so far began to emerge. The language the authorities are now using refers to his incarceration over the past six years as protective custody but based on his own statements, Williams seemed none the wiser to this fact. In his mind, he was simply in custody for that time
As reported in the Stabroek News recently, some people have a difficulty believing that he is a repository of privileged information on the criminal network which operated out of the Buxton-Friendship area. Maybe his story is doubtful. Maybe he was coaxed to say certain things—as was suggested by a senior security source, who requested anonymity, in the recent Stabroek News report. Or maybe the state had its reason for not telling us more. Maybe the state had its reason for not meaningfully scrutinising its evidence against him, and choosing instead to use him as a witness.
Dwane Williams first appeared on the public radar on June 6, 2008, when the police reported that a teenager had been found wandering at Ituni. He was 13 years old at the time and was linked to the infamous Buxton-Friendship gang led by Rondell 'Fineman' Rawlins. There was no information about where he was from or anything about his family. He was at the time, an unnamed child who was facing multiple charges over the massacres at Lusignan and Bartica.
At the time, I was employed as a full-time journalist with Stabroek News and subsequent to his indictment I was asked to track his family down and piece together his life before his arrest. I found his mother in July of 2008 and, after some hesitation, she agreed to speak about the boy who had walked out of her home two years earlier, when he was just 11-years-old.
He had little formal schooling and at age 10 he had somehow decided that his future prospects were not any good. It was around this time that he joined the notorious gang he claimed to have inside knowledge of.
Though he was enrolled in school, he was a truant who escaped the classroom to be in the company of friends, and not the kind of friends a 10-year-old should have been keeping. But as his mother explained, he seemed to have been seeking something that was not at home: a father.
When he testified in court that he had known 'Fineman' also for five years by 2008, it would have meant that he knew him from around the age of seven, or even earlier. And when he testified in court that he was not trusted to be active in the group's murderous campaigns, it should have been made clear that he was barely old enough to be trusted with most things, let alone mass killings.
His mother told me back in 2008 that she saw early signs which suggested Williams did not want to be confined at home to her poultry business, but he kept in line while his father was still around. When he was eight-years-old, his father deserted the home and rarely checked in on him. "When he left us, it was so hard to watch him and work and do other things around the home that needed to be done. He just started ignoring me and the next thing I know he was gone," the woman said then.
And he never looked back. All she got after his exit from the home were infrequent sightings of him on the line top at Buxton. An older brother often reasoned with Williams to return home but he always refused. His mother said the company he was keeping was "bad" but there was nothing anyone could say to get him to go home. She also tried to contact his father to see whether he might be able to persuade the boy to return home but the man showed no interest. When police found Williams at Ituni, she again contacted his father but was informed through a friend of his that he "had no time with that."
The mother said she had no idea if her son had been involved in the things the police alleged but observed that two years was a long time. When she finally visited him at the court, she recalled that he looked scrawny and sick. It broke her heart. "I am still his mother," she had said in tears of her son, then lost to her for two years.
The fact that the state agreed not to prosecute him is not something I am concerned about. The real focus ought to be on what happens to him now. He deserves a fresh start. This boy was robbed of his childhood when he went looking for security and maybe identity outside of his home.
The task of reintegrating him into society is not likely to be easy but this responsibility lies with the state. For years, Dwane Williams was denied a fundamental right, that is, the right to be a child. The least the state could do now is protect his fundamental right to life and more important, offer him an opportunity at a new future.
Have a question or comment? Connect with Iana Seales at about.me/iseales
Around the Web