Story and photos by Dacia Whaul
Like many of its sister villages on the West Coast of Demerara, De Kinderen was "bare bush" when locals and foreigners began to cultivate the land. The village of about 700 residents is located between Meten-Meer-Zorg to the east and Zeelugt to the west, and is about 12 miles away from Vreed-En-Hoop.
"Barbadians, St Lucians… came here," 77-year-old Eileen Alleyne, a native of the community recounted.
Alleyne said that her Barba-dian grandparents came to Guyana in the early 1900s in search of a better life than they were afforded in their own country. "They worked on the estate [De Kinderen sugar estate]," Alleyne told Sunday Stabroek.
"Life was different in those days," Alleyne recalled; "men use to dig drains and burn mud" to repair streets in the village. According to her, those were the days when everyone cooperated. "People had more morals and discip-line," she said, and "when you saw big people on the streets, you dare not curse…" She went on to say that in the early years of De Kinderen, your neighbours could have sum-moned you to the courts, and so could a teacher for habitual absenteeism.
"Thankfully," Alleyne said, she and her four sisters never had to face justice for missing school, in spite of the often lengthy list of chores they had to complete before heading to school. And this was after family devotions, led by her preacher father. She reeled off the list: "Fetch the water, full the drums, sweep the yard, water the plants, feed the fowls… and prepare for school." In those days the community did not have a vehicle, and in fact, Alleyne said, "the West Coast only had two cars," although the owners provided a service whenever a village had a wedding. So villagers walked to work, school or wherever else in those days. The other options were the train that ran along the coast and the boats from the Vreed-en-Hoop stelling that transported people to Georgetown.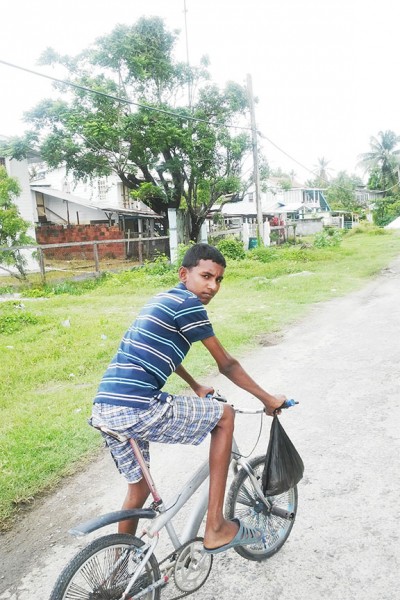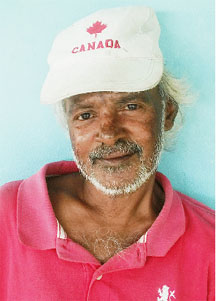 "We family start right here," said Kirdat Petamber, a descendant of East Indians who worked in the canefields; "at the back was bare bush… and at the back here was mud road," – a reference to the streets which now sport a tarred look. He recalled the days when he went to school: "We use to walk barefoot and go school till at Meten-Meer-Zorg…" He added that in his school days slate and pencil were used, and when he had no pencils "is nail we use to use." As a youngster in the 1960s, Petamber said he and other village children would often take a dip in the Long Pond or catch birds in the back dam. "We use to bleed gum from the trees and mix it with roti or bread," he told Sunday Stabroek, and after the mixture got sticky, he and his friends would set a bird in a cage to sing and attract other birds.
Petamber also described bailing out the pond water to catch fish when he was young. The catch from the pond went into the bush-cook they prepared, that also contained rice, peas, potatoes and whatever form of meat they could get. On one occasion, a youngster had nothing but ten and five cent coins in his pocket, so he throw those in the pot, Petamber related laughing.
People lived like family and cooperated in that community, he said, and while most of those people no longer reside there, some current residents are "nice" and cooperate.
Children attend the east Meten-Meer-Zorg nursery and Saraswat Primary schools, both located in De Willem; the Zeeburg or West Demerara Secondary schools (whichever is more convenient) or one of the secondary schools on Georgetown for those who are granted a place after sitting the National Grade Six Assessment. For healthcare, villagers go the Meten-Meer-Zorg Health Centre, the Leonora Cottage Hospital or the West Demerara Regional Hospital, a few villages away for more serious medical problems. In the case of a fire, or the need for police intervention, there are the Leonora fire and police stations.
In terms of employment, some villagers find jobs on the sugar estate at Uitlvugt, although others venture into the city to work. The few shops serve the community's immediate grocery needs, but bulk shopping is done at the Zeeburg, Leonora or Vreed-en-Hoop markets. De Kinderen has one place of worship (a Christian church) and falls into two sections – a housing scheme and a squatting area. Almost every home has potable water, electricity and a landline phone.
This village has streets named, Claybrick Road and Young and the Restless. No one was able to explain to this newspaper how the latter street got its name.
The villagers are united in their view of the need for a recreational facility for the village youth; Adrian said "youths have no opportunities."   Young men, particularly, lime on street corners and experiment with marijuana and other illicit drugs, Sunday Stabroek was told. Residents also lamented the clogged state of the drains, street lights that are in a state of disrepair and roads with gaping holes which are transformed into miniature canals after only hours of rainfall.
One resident said, "Nobody don't pay attention to De Kinderen." Another expressed concern about the increase in the number of criminal elements both in and outside of the community. Nevertheless, many declared De Kinderen a peaceful place to live, where most people are friendly. Villagers expressed contentment with the life they have, but are hopeful for much needed development.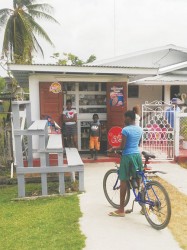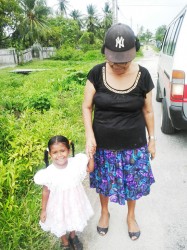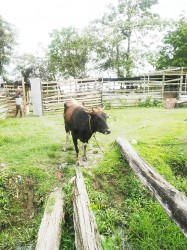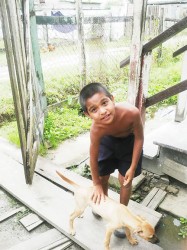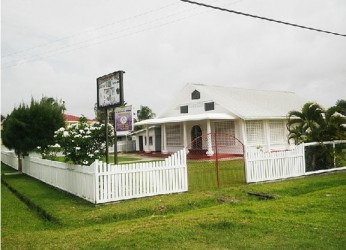 Around the Web