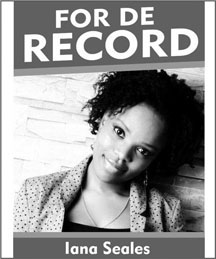 Under customary international law, Guyana is obligated to prevent torture, and this obligation exists whether we would have signed the UN Convention against torture or attached any reservations. There is a huge difference between us honouring those obligations and later calling for victims of torture to produce evidence which could hold up in a court of law when they come forward with their stories.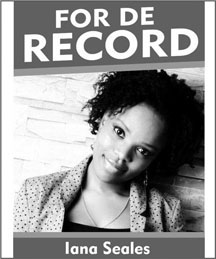 For years there has been an official reluctance by our government to acknowledge that torture is a technique regularly employed here to extract information from suspects and alleged criminals. But is government meeting its obligations under the UN Convention against Torture? This, I believe, is the critical question and not whether the people who would have accused our security forces of brutalising, punishing, degrading and torturing them, can substantiate their stories in court.
In a country where it's difficult to get a timely hearing and justice is widely interpreted to be anything but evenhanded, particularly as it relates to the disadvantaged and poorer sections of our society, the focus ought to be on new measures to address the problem of torture in the investigation of crimes.
Suspects in custody constantly complained of prolonged beatings by police and on several occasions we have seen prisoners with bruised faces, swellings and open wounds.
More recently, Colwyn Harding complained of being raped and beaten while in custody and when he appeared in court there were visible signs of physical mistreatment.
Indeed, it is often a case of the suspect's word against the police's but there is also no objective account of police interactions with detained persons. Until we move in the direction of video recordings, the public cannot attest to what happens in interrogation rooms across this country.
What we do know is that people are innocent until proven guilty, and the use of physical abuse by police officers is unlawful under local and international human rights laws.
Further, as a state party to the Convention against Torture, the Guyana government has a responsibility to take all the necessary measures to prevent torture within our country.
But the threshold issue for us has always been what constitutes torture.
Given its posture over the years, the government has been unwilling to recognise that torture includes a range of techniques – some of which have been documented here – from prolonged beatings, often with objects such as batons and wires, the use of electricity, burning with corrosive substances, sexual assault and humiliation, mock executions, and the pulling of fingernails.
Under the UN Convention torture is defined as:
"any act by which severe pain or suffering, whether physical or mental, is intentionally inflicted on a person for such purposes as obtaining from him a third person information or a confession, punishing him for an act he or a third person has committed or is suspected of having committed…when such pain or suffering is inflicted by or at the instigation of or with the consent or acquiescence or a public official or other person acting in an official capacity."
In 2008, during a parliamentary debate on torture, Minister Robert Persaud made headlines when he used the infamous "roughing up" descriptor from an unreleased report into the torture allegations against officers of the Guyana Defence Force (GDF). He had also accused persons of "cheapening the definition of torture" by suggesting that the victims who had come forward then had been tortured.
Perhaps he might accuse me of "cheapening the definition", but incidents where police officers deliberately inflict severe pain or suffering on a detainee as a means of extracting a confession can be cited as torture cases in the classical sense. Cases where persons are subjected to different degrees of beatings by the police can also amount to torture.
Since that 2008 debate, the official line has always been: "Where's the evidence?" Public interviews from victims of torture and documented reports of severe mistreatment by state agents over the years have not been sufficient.
To quote Minister of Home Affairs Clement Rohee during a recent debate in the National Assembly, "…Where were these cases occurring that were widely reported? …References were made to persons and I would like to know who are these persons and who were the members of the force that tortured them?"
Not surprising, but the Minister's lack of indignation was extremely disappointing given the disturbing trend of recent policing, where excesses have graduated into the extreme.
From the severe beatings inflicted on Shaka Chase, Colwyn Harding's allegations that a police rank raped him with a baton and Alex Griffith's Russian roulette street interrogation, the recent history of the force has been filled with episodes of serious human rights violations and torture that have weakened its standing in our society, and more importantly, the authority of those with direct oversight.
More recently, on June 3, Junior Thorrington, 19, told members of the press that he was burnt by police officers while in custody at the Sparendaam Police Station.
"The police lock me up and take me to the station and burnt my hands very badly as you can see," the teenager said. Thorrington recounted that officers soaked his hands with methylated spirits before lighting them on fire and then kept him in the lock-ups for three days before taking him to the hospital.
Within the last year alone, sufficient evidence of inhumane practices has been documented in the press against the police, underscoring the need for at least an independent, effective and impartial investigation into allegations of torture by law enforcement officers. But given the government's posture on the issue, dating back to 2008—when the administration was pressed to act against rogue members of the GDF accused of using torture techniques and other inhumane methods of interrogation on civilians—such an investigation is not likely to get its support.
Even after media accounts had put everyone on notice that three civilians Patrick Sumner, Victor Jones, David Leander as well as servicemen Michael Dunn, Alvin Wilson and Sharth Roberston were victims of torture while in custody of GDF ranks, the government had merely acknowledged at the time that the men were "roughed up."
The men – Leander, Sumner and Jones were picked up during joint services raids in Buxton and they had reported prolonged beatings and also being burnt with corrosive substances about their bodies. The others – GDF soldiers Wilson, Roberston and Dunn, who were interrogated during an investigation into a missing AK-47, said they were choked, maced, whipped with metal pipes an given electrical shocks.
To its credit, the opposition has been consistent on its position on torture. For the second time in eight years they moved a motion in the National Assembly calling on the government to honour its obligations under the UN Convention against Torture and set up an independent investigation.
Torture has no place in a democratic society. It has no place in the interrogation rooms at our police stations and military bases, it cannot be merely dismissed as "roughing up" and those responsible for torturing suspects and alleged criminals in our society must be held to account.
Human Rights Watch, in a damning report on allegations of torture in Uzbekistan, recently observed that the lack of independent and thorough investigations into torture, the absence of mechanisms to include victim participation, and complicity of intelligence and security agencies in torture has led to a state where the "corrosive effect of impunity" is noticeable.
And here at home this much is obvious: in the five years since that infamous case where the teenager had his genitals set alight, depressingly little has changed in Guyana–there have been no meaningful police reforms, torture is still being used as a method to extract information from suspects and alleged criminals, and the government is still asking, "Where's the evidence?"
Have a question or comment? Connect with Iana Seales at about.me/ iseales
Around the Web