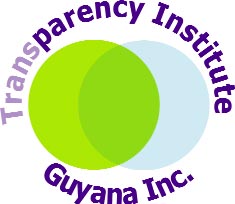 Contributed by Dr. Thomas B. Singh, Lecturer in Economics, University of Guyana
Though churches, temples, mosques and NGOs abound in Guyana, we think little about matters of morality. Yet amidst the palpable moral barrenness (violence, crime, corruption, etc.) in our society, which manifests itself in suicide and net migration rates that are respectively at 4th and 9th in the world,1 there is the less obvious type of immorality that causes us to behave in a crassly self-interested manner especially in social dilemmas such as pollution, in which individual and collective interests are in perpetual tension.   In a presentation made at the 2103 Walter Rodney Symposium titled "National Unity in Perspective: 750K People, Many Nations, and No Destiny?" I had made the point that violence, crime, corruption and other problems of an ethical nature clearly have become widespread and very much a part of our culture, giving even them the character of social dilemmas that require a solution in the public interest. The key to that solution is national unity, interpreted specifically as an ethic of cooperation in our society because the pervasiveness of these problems is indicative not just of private ethical lapses but of an ethically bankrupt culture.
Now, 48 years after independence, our only achievement might be a lot of 'law,' and even very modern laws to boot; but little justice and perhaps even less morality in our society. The idea of standards, legal or otherwise, bereft of considerations of ethics, is so alien even to an economist like me who readily embraces the power of impersonal markets, that I have been rendered speechless even on those matters that concern me professionally. Adam Smith, whose Theory of Moral Sentiments is less known than his Wealth of Nations, would have spoken already.
From among the important recent examples in the news, I pick the ones that are less obvious as having to do with ethics, but potentially more far-reaching especially as they involve considerations of law and society, in a country with more law than society: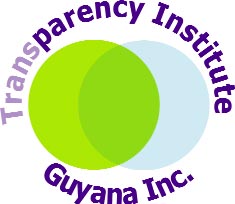 1. The Walter Rodney Commission of Inquiry (COI). Ask the average young person today about Walter Rodney, and you'd be lucky to get the answer, "Who really was he?" Yet, after all this time, the COI is expected to "to determine, as far as possible, who or what was responsible for the explosion resulting in the death of Dr. Walter Rodney; … and inquire into the cause of the explosion in which Dr. Walter Rodney died."
As the COI cannot possibly be expected to determine in a scientific, evidence-based, way what was 'responsible for' or 'the cause of' the explosion – causation is under the best of circumstances very difficult to establish – it must be that the COI is going to attempt to determine what was legally responsible for and legally the cause of the explosion (if these two things are different); and one can only presume that this is possible after all this time. Otherwise, these elements of the terms of reference might well be stuck out.
Meanwhile, Walter Rodney was the moral hero of a battered people. We knew then, as we do now, that the proximate cause of the explosion that killed him was the total, complete and utter depravity on the part of those who formulated plans and gave instructions, those who executed them, those who remained aloof, and those who couldn't really be bothered. But scrutinise the TOR of the COI, and you'll hear the question, "What does morality have to do with it?!"
It will not surprise me if, notwithstanding the prevalence even up to today of rampant moral corruption in our society, the COI finds another, more legalistic, proximate cause.
2. The Anti-Money Laundering Bill. Earlier this year, students in my Industrial Organisation class did a profile of the hotel industry in Guyana, in which they reported that Hotel Tower was the third best performing hotel in the local industry in terms of revenue, with higher than average occupancy rates at peak times. (As Hotel Tower is still in existence, I have to honour our commitment to confidentiality, but for me that was a rather remarkable finding). Later, in May of this year, Hotel Tower was put up for sale, the asking price being US$3.75 Million. This price ($750M) is not much more than the highest bid reported by Capitol News for the late St. Barnabas church, which was a derelict building located comparatively far away from the heart of the city. Hotel Tower was also put up for sale in 2012, but apparently no sale was concluded. More recently, the hotel locked out its workers and announced that it was closing because it was asset-rich but cash-strapped.
But the issue is not really about Hotel Tower. It is that our pusillanimous private sector would want the easy way out, getting legislation passed so as to make its life easier, but the real issue is one of financial reporting, and the ethics of businessmen in general, and the accounting and auditing professions in particular; and the ethics of the officers of the Guyana Revenue Authority.
3. Local Government Elections. The Hon. Chief Justice is not the only person who is strategically positioned to help us reach the promised land of an independent and just Guyana however. So too I believe is the Attorney General and the Minister of Legal Affairs, and before him, the President. For me it is a matter of morality – or more correctly, immorality – that the ethical priority for these public officers is to attempt to advance constitutional/legislative/administrative reasons why local government elections are not being called, and to justify the decision not to do so. Why not spend the same energy asserting the importance of local government elections, and energising the population to see the potential for local democracy to revitalise our communities and our society? That would have been a better option, for it would have signalled an ethical priority in favour of a just, well-ordered society.
The economist would insist that 'cheap talk,' such as public statements by politicians, and signalling can and do help us to coordinate on socially superior outcomes when our basic instincts would drive us away from cooperation. But cheap talk and signalling can also reinforce our basic instincts, and the leader-as-follower politician routinely tends to choose this easier strategy. It takes leadership with moral backbone to do otherwise, and to recognise that the matter is not about allowing the LEAD Project to continue (it really doesn't matter), but about allowing local democracy to operate.
Around the Web