At a recent meeting of prominent economic and political analysts from across Latin America, I was surprised to hear Brazilian economist Paulo Rabello de Castro make a bold forecast: that Brazilian President Dilma Rousseff won't win this year's elections.
When I heard him say that, I smiled, and joked to him that if he turns out to be right, he will become Brazil's most famous political forecaster, because virtually all polls agree that Rousseff will be re-elected in the October elections.
But when I read a poll titled 'Brazilian discontent ahead of the World Cup,' released last week by the Pew Research Center, I wondered whether I shouldn't be taking Rabello de Castro's prediction more seriously.
The poll concludes that "the national mood in Brazil is grim," following a year in which more than a million people have taken to the streets to protest corruption, rising inflation and massive government spending in World Cup-related public works, many of which remain unfinished.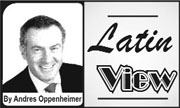 Many of the demonstrators say Brazil should have spent more on quality education, health and public transportation, and less on soccer. Among the poll's key findings:
• Seventy-two per cent of Brazilians are dissatisfied with the way things are going in their country, up from 55 per cent just weeks before the anti-World Cup demonstrations began in June 2013, and up from 49 per cent in 2010.
• Sixty-seven per cent of Brazilians say the economy is in bad shape, up from 41 per cent last year, and up from 36 per cent in 2010.
• Sixty-one per cent of Brazilians say hosting the World Cup is a bad thing, because it takes away money from schools, healthcare and other public services. Only 34 per cent think the World Cup will help the economy.
• Fifty-two per cent of Brazilians say Rousseff is having a bad influence on the country's affairs, while 48 per cent say she is having a good influence.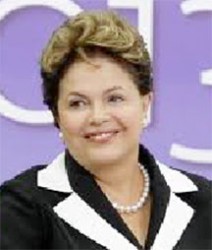 • The poll's only good news for Rousseff is that she is doing better than her two top contenders, who are much less known than she is. While 51 per cent say they have a favourable view of Rousseff, only 27 per cent say the same of Brazilian Social Democratic Party (PSDB) candidate Aecio Neves, and 24 per cent of Brazilian Socialist Party (PSB) candidate Eduardo Campos.
Upon reading the Pew poll, I called Rabello de Castro, the economist who is predicting Rousseff's loss, and asked him whether he will stand by his forecast if Brazil wins the World Cup, as many expect. He said yes.
"If Brazil wins, it's going to be a tie for Dilma. It's not going to influence the vote in October," he told me. "Most Brazilians are showing great maturity: They are not going to change their minds because Brazil has scored a goal."
Rabello de Castro added, "If Brazil doesn't win, it will add to the bad mood, and to the idea that we have spent billions of dollars for nothing. People are going to be even angrier."
While many Brazilians complain about inflation, Rabello de Castro said that corruption and an excessive tax burden rank just as high in their list of concerns.
There is widespread anger over Brazil's decision to exempt World Cup organizing federation FIFA from paying taxes on their operations and profits in the country, which will make this tournament "indecently profitable" for its organizers, he said. Also, there is indignation over World Cup-related expenses, such as the cost of the Garrincha stadium in Brasilia, whose budget tripled to $900 million partly because of what government auditors found to be overpricing of materials, he added.
My opinion: Things are not going well for Rousseff, who failed to make Brazil's economy more competitive during the good times, when world commodity prices helped her country grow at 5 per cent rates during the past decade. This year, Brazil's economy is projected to grow by a meagre 1.8 per cent.
Still, I would be surprised if she loses the runoff election. Rousseff will have the support of the estimated 15 million families who receive the government's Bolsa Familia subsidy, and her Workers' Party will enjoy about twice as much free TV and radio time as her competitors.
What makes me less certain about her victory than in the past are the latest polls, and the possibility that if Brazil fails to win the World Cup, voters may get even angrier over how their money was spent. I still think that Rousseff will win, but I won't bet on it.
© The Miami Herald, 2014. Distributed by Tribune Media Services.
Comments
CARACAS/HOUSTON (Reuters) – Venezuela's unraveling socialist government is increasingly turning to ally Russia for the cash and credit it needs to survive – and offering prized state-owned oil assets in return, sources familiar with the negotiations told Reuters.
By Carl Bildt CHICAGO – We are now in the final days of the industrial age.

During Men's Health Week, the man/woman in the street were asked to speak on their lifestyles and what they do to maintain their health or to encourage their significant others to lead healthy lifestyles.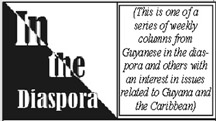 By The Caribbean Voice There are no reliable statistics on the amount of persons engaging in the use of illegal drugs or those described as addicts.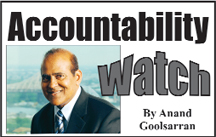 In last week's article, we referred to the two recognized methods of accounting for costs relating to the exploration, development and production of crude oil and natural gas: the "successful efforts" (SE) method and the "full cost" (FC) method.