LUCAS STOCK INDEX
The Lucas Stock Index (LSI) declined slightly by 0.003 percent in the final period of trading in July 2014. The stocks of six companies were traded with a total of 135,375 shares changing hands. There were no Climbers but there was one Tumbler. The value of the stocks of Demerara Tobacco Company (DTC) fell 0.02 percent on the sale of 100 shares. In the meanwhile, the value of the stocks of Banks DIH (DIH), Demerara Bank Limited (DBL), Guyana Bank for Trade and Industry (BTI), Republic Bank Limited (RBL) and Sterling Products Limited (SPL) remained unchanged on the sale of 33,357; 226; 1,492; 100,000 and 200 shares respectively.
 We regret there is no Business Page this week.
Comments
CARACAS/HOUSTON (Reuters) – Venezuela's unraveling socialist government is increasingly turning to ally Russia for the cash and credit it needs to survive – and offering prized state-owned oil assets in return, sources familiar with the negotiations told Reuters.
By Carl Bildt CHICAGO – We are now in the final days of the industrial age.

During Men's Health Week, the man/woman in the street were asked to speak on their lifestyles and what they do to maintain their health or to encourage their significant others to lead healthy lifestyles.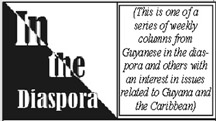 By The Caribbean Voice There are no reliable statistics on the amount of persons engaging in the use of illegal drugs or those described as addicts.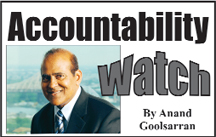 In last week's article, we referred to the two recognized methods of accounting for costs relating to the exploration, development and production of crude oil and natural gas: the "successful efforts" (SE) method and the "full cost" (FC) method.