The last census report reflected a reduction of the population in Region Six and residents shared their views on this issue below: 


Godwyn Allicock, self-employed,
'I think people from this region are moving out because they are not getting jobs. They move to the Caribbean Islands and to other countries where they would have jobs and a better life. Also the crime situation is affecting the population growth in Region Six. People want safe communities to live in. Young people especially tend to get involved in criminal activities.'
Mr. Alfred, public sector employee,
'I would say that the lack of job opportunities and because people want to move up in life, are some of the reasons that contribute to them migrating. There is nowhere for people to ply their skills. As such they would move and seek opportunities to earn an income for their skills. And this would affect our region in the future because when we need persons with the skills to do the work we would not find them or we would have persons with limited skills in the region.'
 Rose Kendall, pensioner,
'I believe people are migrating because there is not much development taking place and they are becoming frustrated by being in one place all the time.  Also, there is a lack of employment. I think if there is development with the infrastructure persons in the region would stay because their lives would be better. Migration would affect the region greatly because there would be no population growth and then we would not have persons with skills.'
 Charlyn Artiga, self-employed,

'I am saying because there are not enough jobs in Region Six people are moving out to get jobs. Many young people would finish secondary school and complete their diploma and degree and are still looking for jobs. They would then have to

seek greener pastures. Berbice does not have the industry to cater for persons with different degrees.  I also believe families would move to the city because they are seeking greener pastures and more social and recreational facilities to enjoy family time.'
 Errol Rose, newspaper vendor,
'In Region Six there is a high unemployment rate. If you look around you would see how much people are looking for jobs and because they are not getting jobs they are leaving. I think more industries should come to Berbice so people could have jobs and stay here to help the region to develop. I also think that employers should raise the pay of employees because when persons are not paid well they leave to seek better jobs.'
Sharon Cort, self-employed,
'I am self-employed and some days it is hard; I'm not getting any sale. So I think that is one of the reasons that cause people from this region to migrate. They are also leaving because there are not enough jobs. Also the cost of living is high and people are not able to work and support a family. I believe people are also leaving because they are looking for greener pastures and want to have better lives.'a

Yolita Hawker, cosmetologist,
'As a young person I am saying that many residents of Region Six are leaving because they do not have jobs. We have our qualifications but there is no job. Plus if we have a small job sometimes you are underpaid or you are not treated right.  Also, there is a lack of leisure activities for us to enjoy. On weekends we stay at home or just go on the road for a walk. There is nothing else to do for us to have a social life.'
Melisa Bentick, public sector employee,
'There are so many factors that cause a reduction in the population. In Berbice we have a lot of fatal accidents. Some drivers do not value life they drive recklessly on the road and people die in accidents. Due to people looking for better jobs

and betterment for their families and themselves they are migrating to other countries. Plus there is a lack of infrastructure in Berbice. I think if there was infrastructure for recreational purposes we would have been able to keep some of our people.'
Daniel Stephens, Electrician,
'I think persons are migrating because they want a better life. People want to be able to live in comfort and have enough money to spend and have a savings still.  In Guyana, our money have little value, as soon

as you break a $1000 it is finished.  That's not all, when you get paid at the end of the month your salary finishes as soon as you pay the bills. So you see, because Guyana currency is so low people cannot save and spend as they like to have a comfortable life. In other countries the currency is high and persons are able to save and spend to have a comfortable life.'
Lauren Ramsarran, self-employed,
'People are moving out from Guyana because it is hard to make a living. The items you use on a daily basis keep rising every time you go in the shop. Persons are finding it hard to provide for their families. There are a lot of unemployed people in this Berbice area and many have left to go and work in the Caribbean islands and other countries just to be able to survive and provide for the family. Another reason why people are migrating out of Guyana is because they want a better life for themselves and family.'



Comments

Sydicia Sutherland- UG student 'Based on my experience, I can say that I am extremely disappointed with the contracting industry which Guyana has to offer.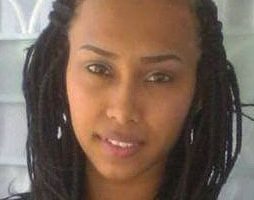 This week we asked the man and woman in the street what they knew and thought about Public Service Announcements.

Desmond Gladstone Desmond Gladstone: `To strengthen the prison system I think they need to take examples from overseas.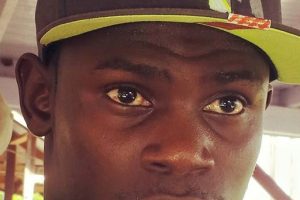 Interviews and photos by Oliceia Tinnie and David Papannah Do you know who your constituency councillor is or who is in charge of your NDC or town council?

This week, we asked the man and woman in the street their views on the jail-break and the fire which occurred last week Sunday at the Camp Street Prison.