USAID youth programme expands to Region Five
With expansion of the USAID Skills and Knowledge for Youth Employment (SKYE) programme to youth in Region 5 in January, the scheme now provides services to youth in six of the 10 administrative regions – 3, 4, 5, 6, 9 and 10. Support in Region 3 began in November 2013, a release from the US embassy said today.
On Wednesday, March 12, sixteen youth from Region 5 graduated after completing life and work skills training. This US embassy photo shows the graduates.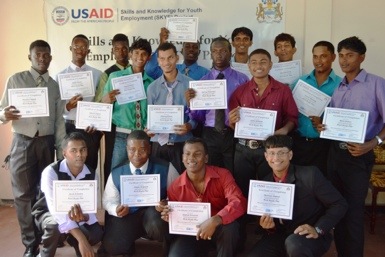 Most Read This Week