PPP team meets new Chief Election Officer
General Secretary of the People's Progressive Party, Minister Clement Rohee and his team on Monday paid a courtesy call on the new Chief Election Officer, Keith Lowenfield.  A release from Freedom House said that the PPP General Secretary was accompanied by Executive Secretary of the Party Zulfikar Mustapha and PPP/C Member of Parliament Manzoor Nadir while the CEO was accompanied by Beverly Critchlow and Vishnu Persaud.
The release said that Rohee congratulated Lowenfield on his appointment personally and on behalf of the PPP and pledged his cooperation to the new CEO and GECOM.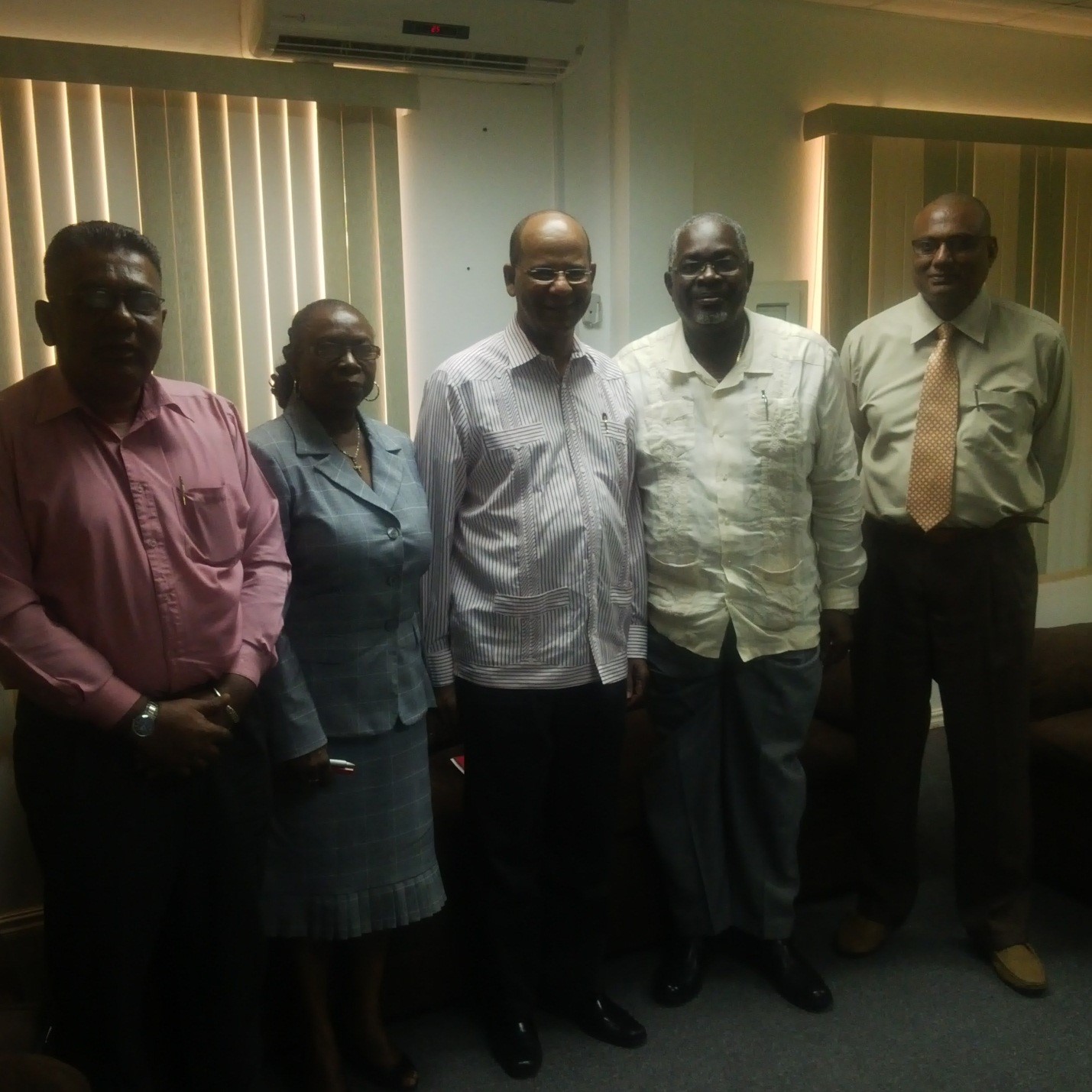 Most Read This Week