Expansion works underway at Roxanne Burnham Nursery
The Ministry of Education has invested approximately $14M on expansion work at the Roxanne Burnham Nursery School, to accommodate a larger intake in the new school term.
During a meeting which was held at the school yesterday, Minister of Education, Priya Manickchand pointed out to the parents of the children who will be entering the school system in September, that this money will be spent on the construction of six new classrooms, a sick bay and a principal's office.
This GINA photo shows expansion works underway at the school.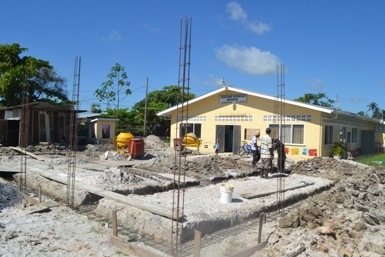 Most Read This Week