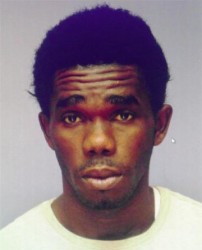 A Guyanese man, who escaped from the prisons in Antigua last Sunday, was on Tuesday recaptured by the island's authorities while hiding out in an abandoned house.
According to the Antigua Chronicle, Tedroy Sheppard, 28, of Guyana who was on remand for various matters, escaped from the prison on Sunday and the police had launched an island-wide search for him while also turning to the public for help.
There was no account in the newspaper as to how the prisoner escaped on Sunday afternoon but it stated that the police acting on a tip-off went to the abandoned house and found the man hiding.