Assistant Commissioner Winston Cosbert is the new head of the Guyana Police Force's Special Branch, according to an announcement made by the GPF via a press release.
Meanwhile, Senior Superintendent Leslie James heads the Criminal Investigation Department (CID with Senior Superintendent Marlon Chapman as Second-in-Command and Superin-tendent Brian Eastman as number three.
These, along with several other appointments follow the elevation of Seelall Persaud DSM to acting Commissioner of Police and the retirement of Assistant Commissioner George Vyphuis DSM. All new appointments take effect from today, the release said.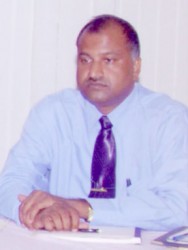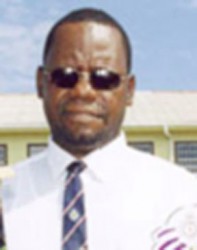 Senior Superintendent Clifton Hicken is now the Commander of 'A' Division and his officers are Superintendent Dion Moore, Second-in-Command; Superintendent Calvin Brutus, Traffic Officer; Deputy Superin-tendent Khali Pareshram; Detective Deputy Superintendent is Michael Kingston; Deputy Supe-rintendent Wayne De Hearte; W/Assistant Supe-rintendent Althea Scipio;  Cadet Officer Anthony Austin and Inspector Brian Lowenfield,
The release also said for 'B' Division, Linden Isles is Deputy Superintendent and for 'C' Division, Wendell Blanhum is Detective Superintendent. In 'D' Division, Senior Superintendent Ian Amsterdam the Comman-der and he is supported by Superintendent Rishi Das, Second-in-Command and Cadet Officer Ganesh Puran.
At 'F' Division, Assistant Superintendent is Rudolph Banwarie and at 'G' Division Assistant Superintendent Walter Stanton is Second-in-Command. Superintendent Fazil Karimbaksh is now Personal Assistant to the Commissioner, supported by W/Inspector Myrna Halley, the release said. At the Felix Austin Police College, Superintendent Adrian Simon is now the Commandant and at the Tactical Services Unit (TSU), Superintendent Errol Watts is the Officer-in-Charge.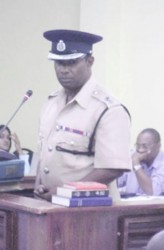 According to the release, Assistant Super-intendent Michael Sutton will assume position as Second-in-Com-mand of 'E' Division with effect from April 21.
Around the Web