Ernest Elliot this afternoon took the oath office becoming the new APNU Member of Parliament and replacing Jaipaul Sharma who resigned last week following offensive statements made by Education Minister Priya Manickchand.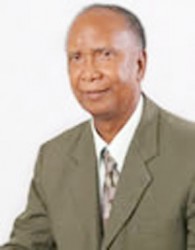 At the beginning of the sitting, Speaker Raphael Trotman said that Elliot was extracted from the list following Sharma's resignation.
He said that on April 7, Elliot was declared to be an elected Member of Parliament. All that remained was for him to take the oath.
Elliot now sits in the same seat that Sharma previously sat in.
Around the Web