United Nations (UN) Special Representative in the Guyana/Venezuela border controversy Professor Norman Girvan has died.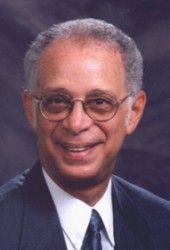 In a press release from the Caricom Secretariat Secretary General Irwin LaRocque this evening said he received the news of his death with great sadness.
"Girvan's ideas and ideals placed him in the upper echelons of Caribbean intellectuals," the release quoted LaRocque as saying.
It noted that his life's work was underlined by unremitting dedication to a vision of an integrated Caribbean.
"His service as main author of Towards a Single Development Vision and the Role of the Single Economy, a visionary document to guide the development" of Caricom, was a prime example of the commitment that Professor Girvan had to his Region, the release said.
"I extend sincere condolences to his wife and family and to the government and people of Jamaica on the loss of a true Caribbean icon," LaRocque said.
Around the Web