Carol Sooba's appointment as Town Clerk was today quashed by Chief Justice (ag) Ian Chang in the High Court.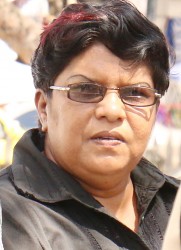 Justice Chang ruled that the Local Government Minister did not have the power to appoint Sooba and therefore the appointment was illegal.
In December 2013 City Hall's Public Relations Officer Royston King had filed suit asking that the then minister, Ganga Persaud, show cause why his decision to appoint Carol Sooba as Town Clerk should not be reversed. King's move came after Sooba was appointed despite widespread disapproval and also because an interview panel had voted her as the least qualified person for the job. King had charged that the decision was an abuse of power because Persaud had failed to apply the conditions he had originally requested when advertising for a Town Clerk.
King, Paul Clark and Darren Khan were the other applicants for the position.
Around the Web