United Nations (UN) Special Representative in the Guyana/Venezuela border controversy Jamaican Professor Norman Girvan died yesterday in Cuba.
He was 73.
The Caribbean political economist had been hospitalized on the Spanish island after he had suffered a fall while hiking in the island of Dominica last January.
In 2010 Girvan assumed his role after appointed by the UN. He assisted Guyana and Venezuela in the search for a practical settlement of the controversy that emerged from the Venezuelan contention that the Arbitral Award of October 3, 1899 is null and void, the Ministry of Foreign Affairs. That Award definitively established the territorial boundary between Guyana and Venezuela.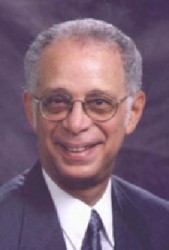 ""Girvan's ideas and ideals placed him in the upper echelons of Caribbean intellectuals," Caricom Secretary General Irwin LaRocque was quoted as saying in a press release on Girvan's passing last evening. He also noted that Girvan's work was underlined by unremitting dedication to a vision of an integrated Caribbean.
Calling Girvan "a true Caribbean icon" the release stated that LaRocque received the news of his death with great sadness and extended condolences to Girvan's wife, family and to the government and people of Jamaica.
"His service as main author of Towards a Single Development Vision and the Role of the Single Economy, a visionary document to guide the development" of Caricom, was a prime example of the commitment that Professor Girvan had to his Region, the release said.
"I extend sincere condolences to his wife and family and to the government and people of Jamaica on the loss of a true Caribbean icon," LaRocque said.
Former Commonwealth Secretary General Sir Shridath Ramphal told Stabroek News, last evening, that it was a really terrible time in the region to lose such a noble regionalist.
"The Caribbean has lost one of its finest sons. I have worked with Norman Girvan in many capacities and in all those endeavours his brilliance and his intellectual integrity have been shining qualities. He was a model West Indian and his passing is a loss for all of us, his family very specially, but for all the Caribbean," Sir Shridath said.
Former foreign affairs minister Rashleigh Jackson and former ambassador Ronald Austin also expressed similar sentiments.
"He belonged to that generation of the West Indians who believed in the integration movement …he was known and respected throughout the Caribbean and the world and it is really a loss to all of us," Austin said.
"I knew him personally he was a Caribbean intellectual… he was Secretary General of the Association of Caribbean States and was always respected. He was posturable never boastful and always intellectually engaging in his approach. He was just a nice person," Jackson said.
Girvan was also Professor Emeritus of the University of the West Indies.
Around the Web