The Court of Appeal yesterday granted an extension to allow attorney Nigel Hughes to file an appeal on behalf of Teneisha Evans, the girlfriend of Colwyn Harding, the man who accused a policeman of raping him with a baton during his arrest last year.
Evans remains in the New Amsterdam Women's prison serving a two-year sentence imposed on December 3rd, after she pleaded guilty to stealing and selling property from an aunt in order to raise bail for Harding.
Hughes told the court that he filed on the grounds that the sentence was excessive,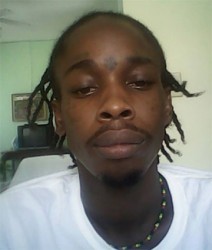 Evans did not waste the court's time and that the article in question was recovered. Prosecutor from the Office of the Director of Public Prosecutions Dionne McCammon said that she was not opposed to the extension.
Hughes explained to media operatives that after she was arrested, Evans had two weeks to appeal but she didn't. "It was only when the Colwyn Harding story blew up that we got involved and we discovered that there were other people involved.
You had Teneisha and Tiffany… he time to appeal had long gone and we then had to apply to the court," he explained.
Chancellor of the Judiciary Carl Singh said that the extension was granted and that Hughes has six days within which he has to file the grounds of appeal.
The hearing will take place on April 30th at 11:30am.
Around the Web