Minister of Local Govern-ment Norman Whittaker yesterday announced that Carol Sooba will remain as "acting" Town Clerk, following a court ruling that her appointment last year as the substantive office holder was "legally defective."
But Mayor Hamilton Green yesterday notified Whittaker that a majority of City Councillors have rejected the notion that she would continue to perform duties of Town Clerk and have taken steps to deal with the fact that her appointment was unlawful.
Sooba's appointment as Town Clerk was quashed on Thursday by Justice Ian Chang,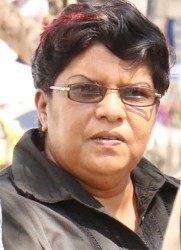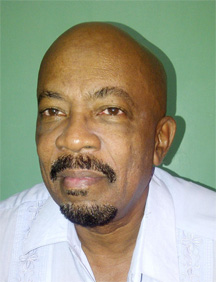 who found that her appointment was "legally defective" since former Local Government Minister Ganga Persaud did not have the lawful authority to appoint anyone. Chang said that Persaud's decision to appoint Sooba as the Town Clerk was "ultra vires" since that responsibility was vested in the Local Government Service Commission, although it has never been set up.
In a letter dispatched to the Mayor and City Council yesterday, Whittaker said that "notwithstanding the Chief Justice (ag) Ian Chang's ruling that Ms. Sooba's appointment to the position of Town Clerk of the Georgetown City Council was legally defective, the Chief Justice did indicate in his ruling that his decision did not prevent Ms. Sooba from continuing to perform the functions of Town clerk as the de facto Town Clerk."
However, Green, in a subsequent letter dispatched to the Minister, said that the councilors reject the notion that Sooba continues to perform duties as Town Clerk.
"We regard the suggestion that she should continue in an acting capacity as reduction ad absurdum," the letter stated.
Green added that the councillors will recommend the person they consider fit to carry out the duties of Town Clerk, pending further legal action.
Whittaker in his letter also informed that Justice Chang had cautioned that a direct challenge by quo warranto to the authority of Sooba bring her de facto to an end.
He added that he expects the Mayor and Council "would understand and accept this ruling, having regard to the fact that decisions of the Chief Justice can be appealed."
Last December City Hall's Public Relations Officer Royston King filed a suit asking that the then minister, Persaud, show cause why his decision to appoint Carol Sooba as Town Clerk should not be reversed.
King's legal challenge came after Sooba was appointed despite widespread disapproval and also because an interview panel had voted her as the least qualified person for the job.
He had charged that the decision was an abuse of power because Persaud had failed to apply the criteria he had originally established when advertising for a Town Clerk.
Chang, in delivering his ruling, stated that King's suit did not challenge Sooba's authority as the appointee of the minster to the office of Town Clerk but rather the decision of the minister in appointing her to that office. "It is not her authority which is challenged in these proceedings… rather it is the authority of the minister," he said, stressing that since her appointment was ultra vires it was "legally defective."
"…The court goes not further than saying that she holds the office of Town Clerk de facto but not de jure.
This necessarily means that her acts done in performance of the duties of Town Clerk would be valid despite the fact that she holds office de facto and not de jure," he said.
Around the Web