Remanded last week over cocaine-laced pastries, Nicholas Harinandan was once again refused bail yesterday when he appeared before the Providence Magistrate's Court.
Thirty-seven-year-old Harinandan, of 103 Fort Ordnance, Berbice, had appeared last week before Chief Magistrate Priya Sewnarine-Beharry and denied that he, on April 6, had in his possession 7.5 kilogrammes of cocaine for the purpose of trafficking.
The cocaine was allegedly discovered during a routine luggage scan, hidden within a quantity of pastries and in the sole of a Clark's shoe in one of Harinandan's suitcases. Harinandan had been an outgoing passenger bound for the United States.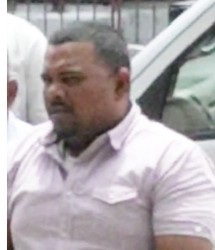 In his last appearance, the taxi driver had been unrepresented and had been remanded to prison until yesterday.
During yesterday's proceedings, Harinandan was represented by attorney-at-law Mark Waldron who took the opportunity to make a bail application for the man.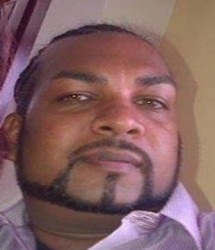 In his application, Waldron said that his client had a fixed place of abode and noted that a wanted bulletin had been issued for another man in relation to the crime. Waldron expressed certainty that, upon investigation, the wanted man, would be proven as the one responsible for Harinandan's "unfortunate predicament."
Waldron concluded that his client had done everything humanly possible to aid the police and had even lodged his documents with the Customs Anti-Narcotics Unit (CANU).
The lawyer also questioned Prosecutor Shellon Daniels on a date for the commencement of his client's trial.
As his lawyer made an application, Harinandan doubled over and began to cry silently. However, he was promptly advised to "man up" by Waldron.
Harinandan was remanded to prison by Magistrate Leron Daly until May 19, when the case will be called for statements.
Raul Chin of 299 Berbice Street, Lamaha Springs, wanted in relation to Harinandan's case, still remains out of the police's grasp.
Around the Web