Director of Public Prosecutions (DPP) Shalimar Ali-Hack has again returned the Colwyn Harding file to the police.
This is according to information from the DPP's Chambers yesterday. The police had earlier completed further investigations required by the DPP and had returned the file to her Chambers on Friday last.
Information emanating from the DPP's Chambers was that the file was reviewed and returned to the police yesterday.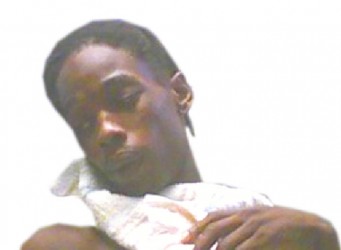 A private doctor, according to Harding's attorney Nigel Hughes had found that the man's rectum was damaged as a result of the insertion of a foreign object. This was also confirmed during a second examination which was done in Jamaica. A copy of the medical report from the first doctor was handed over to the DPP and it is believed that this was what prompted the DPP to return the file to the police the first time.
In January, Harding, 23, went public with an allegation that a police constable raped him with a baton while arresting him at a house at Timehri last November. He also alleged that he was subjected to brutal beatings at the hands of the rank and others at the Timehri Police Station, where he was detained.
The constable who is accused of the rape was placed on close arrest and was subsequently placed on open arrest. Other ranks who were at the station during the time that the alleged rape and beatings occurred were transferred to other police stations within the division.
Harding was first taken to the Georgetown Hospital on December 13 last year and after an examination he was referred to the surgery department. It would appear that he was given a return date and was taken back to the prison. Four days later, he was rushed back to the institution after his condition worsened and he underwent emergency surgery the following day. After Harding went public, the hospital said he was being treated for incarcerated hernia and at no time did they see any signs of a rape.
As a result of the damage to his intestines, Harding has to use colostomy bags to get rid of his waste matter.
Efforts are currently being made to raise funds for him to travel to back to Jamaica to have a final surgery done to correct the damage done.
Around the Web