The Ministry of Agriculture via the Guyana School Agriculture (GSA), and with the University of the West Indies (UWI) has organised a three-day workshop for students of the GSA on biogas technology and its possible applications.
According to GINA, the workshop which ends today and is being held under the theme 'Biogas and Renewable Energy Applications in Agriculture' at the GSA, is as a result of a partnership between UWI in Trinidad and two German institutions: the University of Flensburg and Flensburg University of Applied Sciences.
Professor Jens Born of Flensburg University of Applied Sciences has been in Port of Spain working with UWI's Department of Physics on the development of an MSc programme in renewable energy technology.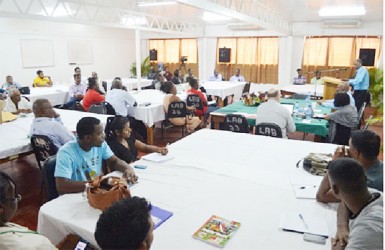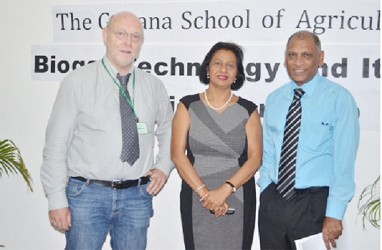 Having fulfilled his task in this regards early, GINA said that the professor is now working with UWI, in the remaining time to conduct the workshop on biogas. Last week, a similar three-day exercise was conducted in Trinidad and another will be done in Suriname next week.
Minister of Agriculture Dr. Leslie Ramsammy encouraged the participants to embrace the workshop, GINA said.
On the issue of climate change, Ramsammy said it is not about identifying who might be wrong, but to address the issue that affects everyone. "The truth is we are in a boat, in a turbulent sea that is threatening to engulf us," he pointed out, noting that this therefore makes renewable energy and biogas applications imperative.
He noted that Guyana must now start utilising renewable technology and removing the environmental problem. "It must not be a question of whether we should or should not, that time has long gone by," he stated, according to GINA.
Around the Web