The police yesterday closed its assault case against Tenza Lane, the woman charged with attacking the Prime Minister's son, Samuel Hinds Jnr.
Prosecutor Collin Primus asserted that a prima facie case was established against 18-year-old Lane, for the offence of assault causing actual bodily harm. He said that Hinds Jnr told his story, which corroborated the story offered by his fiancée, Sonia Herbert, Lane's older sister and guardian.
When the matter was last heard, Lane's counsel had submitted that the only evidence Hinds had offered was that there was a scuffle between him and Lane. However, the lawyer further mentioned that Hinds offered no evidence as to who initiated the scuffle.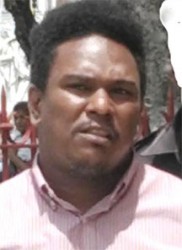 Counsel had further submitted that there was no case to answer to, since the prosecution had not tendered the medical certificate in favour of Hinds into evidence.
However, during yesterday's proceedings, Primus re-opened the assault case and successfully tendered the medical certificate in favour of Hinds into evidence.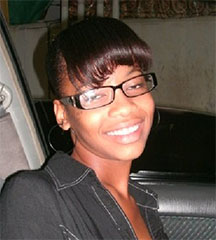 Meanwhile, Hinds failed to appear when the assault case brought by Lane against him was called. His lawyer, Peter Hugh, expressed his embarrassment that his client was not present when the case was called. He cited work-related emergencies as the reason for Hinds' failure to appear.
Hugh, during Hinds' trial, expressed his disapproval that police witness, Constable Samantha Charles-Garraway, had not produced the station diary that the complaint against Hinds was recorded in, to which she had testified. The prosecutor in the case, Jomo Nichols, told the court that the complaint was lodged in a domestic violence book that Charles-Garraway presented to the court yesterday. Nichols said that Charles-Garraway mistakenly stated that the report was lodged in the station diary, instead of the domestic violence book.
Magistrate Geeta Chandan-Edmond reprimanded the prosecution on that revelation.
The magistrate subsequently adjourned all the cases until April 24, when she will rule in both matters.
Around the Web