A four-month-old baby died yesterday morning at the Mothers' Union Day Care after care workers said that he was having trouble breathing.
The baby, Phillip Pratt, died minutes after the day care workers discovered that he was having trouble breathing, relatives said when Stabroek News visited their home in 'A' Field Sophia.
His mother, Philion Archer, said that she dropped her son off around 8am and left for work at the Georgetown Public Hospital Corporation. "Then around nine, I get a call from teacher Pam [the head teacher of Day Care] and she told me to come quick; that my baby ain't breathing properly. So, I ketch a taxi but when I reach he was dead," Archer said.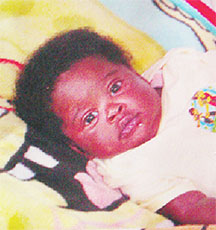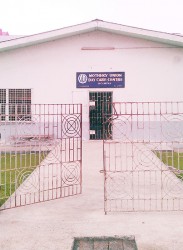 When Stabroek News visited the day care yesterday, staffers were  hostile and refused to speak, closing their doors and ordering the reporter off the property, while yelling that it was a private property. Another relative of Pratt, Debbie, said that when she visited the building she as well as other reporters were chased out of the building. "They were very hostile…telling us to get out! Get out! That's not the way they should treat people," she said.
Meanwhile, Archer said when she saw the infant, food was coming out of his nose and mouth. "I asked them what happen and they said that he wasn't breathing and they didn't feed him but food was coming out of his mouth," she said, adding that they were awaiting a post-mortem report which will be performed today.
Archer started taking her baby to the day care in February.
Around the Web