Police are still on the hunt for suspects in the killing of 75-year-old Joyce Lewis, who was found dead in her North Ruimveldt home over three weeks ago.
Public Relations Officer Ivelaw Whittaker said there has been no development in the case and police are yet to arrest a suspect.
Lewis is believed to have been the victim of an early morning robbery and a sexual assault. Her body was discovered in her bedroom with her underwear pulled to her ankles. There were also marks of strangulation about her neck.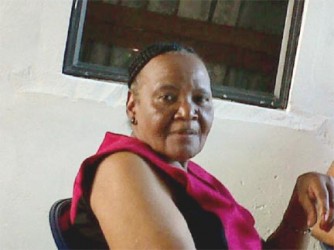 The intruders, apparently had pried their way into the two-storey home sometime between 12am and 6am on March 26. They had gained entry through a window near the veranda of the house after an attempt to clip a window grill barring entry into the lower flat of her home failed.
Recently, residents of the area stated that the number of robberies in North Ruimveldt has risen.
Around the Web