Clive McWatt puts the case for preserving East Lothian House in East Berbice as a heritage plantation farm museum
East Lothian House continues to intrigue me and there has been a recent surge of correspondence on FaceBook of other persons who are curious about its history and current demise.
I made an impromptu visit to the house in March 2010. On driving along the road towards Port Mourant we were drawn to the imposing landmark set well back off the main road. We drove up the long forbidding redbrick drive towards the house, half expecting to hear the crack of a rifle shot as we trespassed the property. We made ourselves known to David Fraser, the owner, and he happily chatted away about rough times he experienced during the 1970s when his life and property were under threat.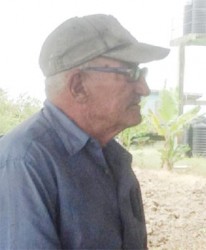 East Lothian House is a fine example of a Berbice plantation house in an agricultural setting in No 33 Village on the Corentyne. The building would convert to a fine heritage plantation farm museum which could also celebrate the late Dr H A Fraser for his contribution to the livestock industry and veterinary medicine in Guyana. The derelict building desperately needs to be preserved – it is still not too late! If only the roof of the old house could be made watertight it might preserve the fabric for a few more years until someone with a deep pocket comes to the rescue. The irony is that the rusting discarded redundant farm machinery scattered about the grounds already contributes to the industrial archaeology and David Fraser has quite a collection of memorabilia from his father, the vet.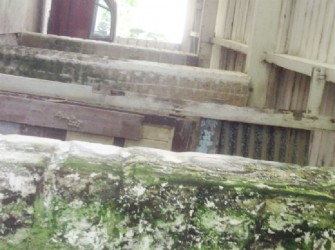 The house dates from the 1920s and was famous for its house parties in the pre-war days and there is much political intrigue in its history in the 1970s. David Fraser could tell some spine-chilling accounts of what transpired between East Lothian and the then government.
It would be such a pity if the house had to be demolished; three years ago it was in a state where it was too dangerous to climb the stairs. David Fraser lives in a modern green painted concrete house adjacent to the big house which looks odd juxtaposed with the old wooden structure. In 2005 the National Trust identified the building as one of the few remaining examples in East Berbice of the elegance of wooden architecture in colonial times, but that was eight years ago.
With the opening of the Berbice Bridge access to this area of East Coast Berbice is only just over an hour's drive from Georgetown and accessible to tourists. As a country with a plantation history Guyana cries out for a heritage museum depicting the plantation life and the history of sugar (Barbados seems to manage this) and East Lothian fits the bill. Let's hope the house does not disappear altogether.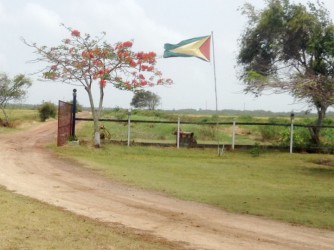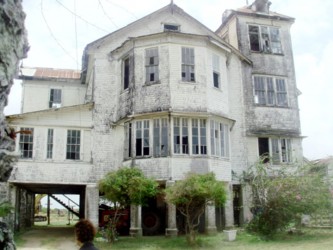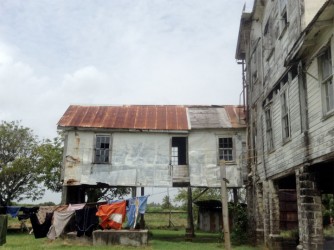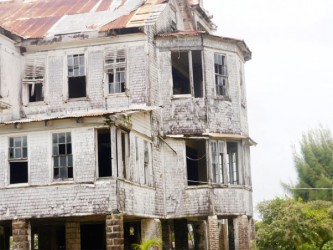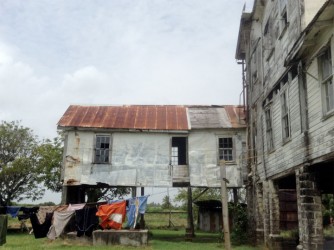 Around the Web