The power supply in Lethem has been stable for the past two weeks and Chairman of the Lethem Power Company (LMPCI) John Macedo says the best is yet to come.
Carl Parker, resident of Lethem and Regional Councillor said for the past two weeks the supply of electricity had been constant: "Right now I am enjoying the electricity; I can look at television and so on."
He said that officials at the LMPCI should continue to do whatever it is they are doing to maintain the power supply.
In the past, Parker blamed poor management at LMPCI for the electricity woes the community faced, which had led to countless issues for residents.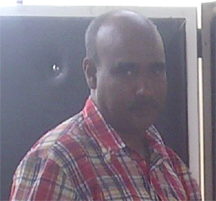 One such issue occurred during February, where six schools – the St Ignatius Secondary, Primary and Nursery; the Arapaima Primary and Nursery and the Culvert City Nursery – were closed after Lethem and neighbouring communities experienced a prolonged blackout which led to a water shortage.
Macedo yesterday said at present the power company has four generators at its disposal.
He said the two new FG Wilson KVA generators the company received on February 14 are being used for operation and the two older generators which the company previously depended on are on standby.
On March 2, residents complained about daily blackouts despite the arrival of the new generators but Macedo had promised that the situation would be rectified in about three months after a synchronizing mechanism to allow the automatic switch over of generators arrived in the country.
While they had not yet received the mechanism, Macedo said, the operators had managed to stabilize the situation until the necessary tools to remedy the it once and for all arrived.
He said at present, LMPCI has developed a system whereby after 72 hours of power, there is a five-minute blackout period to accommodate the switch-over.
Around the Web