A Sophia man was on Thursday granted $200,000 bail when he appeared before a city court charged with breaking and entering a store and stealing a number of power tools.
Rawle Hinds, 30, of 24 North Sophia, Georgetown was not required to plead to the charge when it was read to him by Magistrate Ann McLennan.
According to the charge, between April 13 and the following day, Hinds broke and entered the store of Andrew Chang and stole $175,000 worth of tools, including a $45,000 power saw and a $95,000 machine press.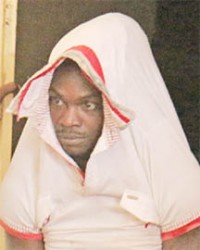 Prosecutor Deniro Jones raised no objections to bail and indicated that Hinds had no antecedents or pending matters.
The man was therefore granted bail and the case was adjourned until May 23.
Around the Web