The Guyana Elections Commission (Gecom) has accepted Deputy Chief Election Officer Calvin Benn's decision to not have his contract renewed.
Benn is currently on three months leave and Stabroek News understands that he will not be resuming duty.
A Gecom official confirmed that Benn's decision was exclusively his. Benn was earlier this year shortlisted for the post of Chief Election Officer,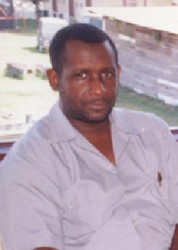 but withdrew his nomination citing health reasons.
Benn, Gecom noted, was not interviewed because he tendered a letter, dated March 10, 2014, informing that he was no longer interested in the post allowing for Keith Lowenfield to be unanimously chosen to serve.
According to a Gecom press statement, "Mr Benn submitted in his letter that he had engaged in some serious reflection during a recent period of illness and has concluded that it would be unwise for him to compete for the position of Chief Election Officer."
Benn has served in his current capacity since 2001 and has worked with Gecom for over 20 years. He was one of four candidates shortlisted for the post of CEO in February. Gecom had advertised the position since August 2013 following the non-renewal of Gocool Boodoo's contract on July 16, due to his handling of the 2011 general election results. Benn served as the acting CEO from July until Lowenfield's eventual appointment in March.
Around the Web