Four months after 4-year-old Jaden Mars died at the Georgetown Public Hospital while undergoing treatment for a bitten tongue, his mother still awaits closure of the harrowing ordeal.
Natalie Caseley, mother of Mars, explained that she had been expecting word from the Ministry of Health on the reports submitted by the hospital several weeks ago. According to the woman, she had been given the "royal runabout" when she would call for updates from the ministry and had only learned yesterday that a meeting had been held in relation to the matter. Though she is unaware of what exactly occurred in the meeting, she expressed dissatisfaction at the constant waiting she had been forced to endure.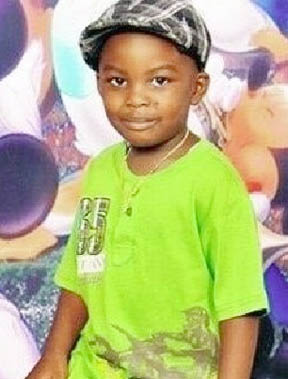 "You feel like you're so close to the end and then you hear you're not. How long am I supposed to be patient?" she implored. She continued, "When do I really get to grieve and move on?"
She stated that the entire experience becomes more difficult for her as time goes by. "Right now I'm hurting more now than I was hurting before because it seems that the longer they take, the longer the situation is haunting me."
Though Caseley had requested a copy of the hospital's findings from investigations conducted, her request was denied on the ground that it was strictly for the ministry. The results, she was told, would be revealed when the ministry had finished going over the hospital's submission.
Mars was admitted to GPH on December 4, 2013 after he had fallen while playing at his West Ruimveldt home and bitten his tongue. On December 11, he died in the intensive care unit of the hospital after suffering multiple heart crashes.
Around the Web