In an attempt to strengthen the Guyana Police Force's (GPF) traffic capability, the Ministry of Public Works has purchased 8 motorcycles and will hand them over to the police by the end of April.
According to a press release from the ministry, the motorcycles together with spare parts cost $14,815,736 and were paid for by the ministry's Work Services Group.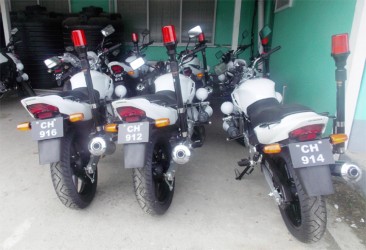 Financing, according to the ministry was made possible by the Inter-Development Bank (IDB). Coordinator of the Work Services Group Geoffrey Vaughn, on behalf of the government thanked the IDB for its continuous support, the release said.
It was stated that according to Vaughn, the procurement is part of Work Services Group's Road Safety/ Traffic/ Maintenance Department which is tasked with utilizing some of its international funding to plan, implement and execute various projects, which are aimed at addressing safety issues on Guyana's road network. This includes safety and monitoring of Guyana's road ways.
The release also quoted Vaughn as saying it is only fitting for the ministry to provide the necessary support to protect Guyana's human resources.
The ministry said it has provided motorcycles to the police in the past and will continue to support joint ventures of this nature.
Around the Web