-in appeal of Chief Justice's ruling
Attorneys for City Hall Public Relations Officer Royston King have appealed parts of the Acting Chief Justice Ian Chang's recent ruling which said, among other things, that Carol Sooba can continue performing the functions of Town Clerk as the de facto Town Clerk.
On April 10th, Justice Chang ruled that former Local Government Minister Ganga Persaud did not have the lawful authority to appoint anyone and that his decision to appoint Sooba as the Town Clerk was "ultra vires" since that responsibility was vested in the Local Government Commission, although it has never been set up.
"…It is the finding of the court that the Minister acted ultra vires the provisions of the Municipal and District Councils Act, Chapter 28:01, and his decision to appoint Carol Sooba as Town Clerk must be quashed," Justice Chang said.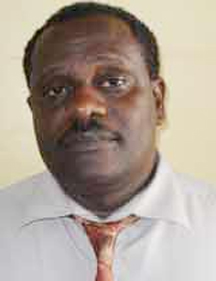 However, Justice Chang said that his decision did not prevent Sooba from continuing to perform the functions of Town Clerk as the "de facto" Town Clerk since a direct challenge was needed to bring her de facto tenure to an end.
In listing the grounds of appeal, Hughes argued that Justice Chang had erred in law when he found that the Town Clerk could perform and or continue to perform her functions as Town Clerk as the de facto Town Clerk.
He stated that Justice Chang also erred when he found that the court was being asked to "substitute its decision for that of the Minister."
Further, Hughes said that "the learned trial judge misdirected himself when he found that the Minister could take into consideration criteria other than that which was made known to the applicants as the relevant criteria."
As part of the relief sought, Hughes said that the decision should be varied and or amended to direct that Sooba could not perform the functions of Town Clerk de facto or in any other capacity and that it be varied and or amended to grant an order absolute on the ground that the applicant had a legitimate expectation that the candidate for Town Clerk would be considered on the basis of the criteria established by the Minister.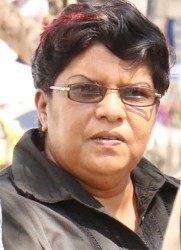 On April 17, Attorney General Anil Nandlall on behalf of Local Government Minister Norman Whittaker filed an appeal against Justice Chang's ruling that Sooba's appointment was legally defective.
Last December, King filed a suit asking that the then minister, Persaud, show cause why his decision to appoint Sooba as Town Clerk should not be reversed.
King's move came after Sooba was appointed despite widespread disapproval and also because an interview panel had voted her as the least qualified person for the job. King had charged that the decision was an abuse of power because Persaud had failed to apply the conditions he had originally requested when advertising for a Town Clerk.
King, Paul Clarke and Darren Khan were the other applicants who had applied for the position.
Around the Web