Several squatter farmers have been advised to discontinue farming on the Cheddi Jagan International Airport (CJIA), Timehri and state lands and failure to comply will see action taken to bring to an end this practice, according to a press release from the Ministry of Public Works yesterday.
The warning was issued during a joint visit on Friday by officials from the CJIA, Guyana Defence Force and the Guyana Police Force.
Prior to the ground tour, a flyover was done by CJIA officials to ascertain the extent of the illegal practice, the release said.
The Ministry has had a long-running row with residents and farmers around the airport as preparations continue for the CJIA China-funded expansion project.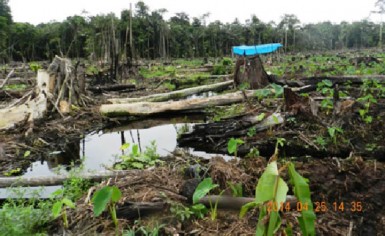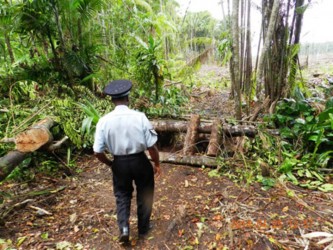 According to the release, a particular squatter whose activities are close to compromising army facilities in the area was cautioned to stop.
"This squatter admitted to not having any lease or permit for the land he is occupying, but promised to stop all operations and undertook to heed the advice he was given. Three other squatters who are operating in the area also promised to comply with the request", the release said.
Follow-up visits will be continuous to ensure that the advice will be adhered to, the release added.
It said that over the past five years, CJIA and the Ministry of Public Works have engaged squatters and farmers on their illegal occupancy on lands which are crucial for the airport expansion project.
It further said that a committee, chaired by Robeson Benn, the Minister of Public Works, was established last year to review and pursue options for squatter relocation.
Squatting, it said, has occurred extensively on CJIA lands including the land needed for the runway extension now underway.
Around the Web