-collusion with GPL workers suspected

Illegal electricity connections were yesterday removed during a raid by the Guyana Power and Light (GPL) of Skull City, Patentia and Long Pond, Sister's Village on the West Bank Demerara.
A statement from the Government Information Agency said that the exercise, a joint venture between the Loss Reduction Operation and the Loss Reduction Field Service of GPL is part of a monthly routine which targets different areas.
GINA said that in both areas there were instances where one pole connection was used to power several houses in the streets. In the case of Skull City, a squatting settlement, GINA said that it was found that a pole had wires running in all directions. In other instances, upon examination, the pre-paid boxes on some of the poles were found to be empty and were just being used a cover for the illegal connection.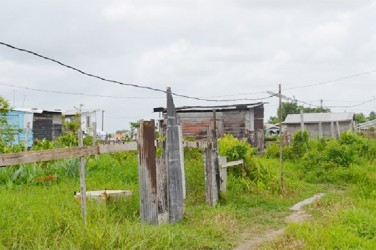 According to GINA, a few residents in Skull City and a smaller number in Long Pond, had receipts to show that they were in fact paying for their power connection. The residents said that they visited the GPL office, with their house documents and paid for the connection. They said that persons, from GPL, wearing the company's badge and in the company's vehicles then visited their homes and made the necessary connection.
GINA said that one resident in Skull City said that her common law husband paid as much as $75,000 to be hooked up for connection to the pre-paid meter box, and that a GPL employee set up the pole for that connection but to date the meter had not been installed.
Senior Manager, Loss Reduction Unit, Loknauth Singh told GINA that, "there seems to be an element of collusion between residents and GPL staff."
Singh said that GPL has pole specifications and those used were basically four by four pieces of wood which is dangerous to humans and animals.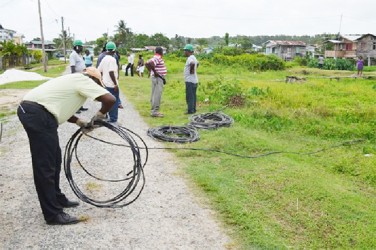 He said that Skull City and Long Pond are not regularised housing areas. He added that Skull City is swampy and unsuitable for running transmission lines.
Senior Investigator, GPL, David Kaladin who was part of the exercise noted that each meter box removed has a number, and these will be used to identify the particular contractor who did the installation.
Around the Web