Miner Peter Giddings was yesterday remanded to prison for allegedly stealing over $200,000 in jewellery from Miner's Choice Store in Mahdia.
Giddings, who was not required to plead to the indictable charge, allegedly stole a gold chain and a gold and diamond ring, amounting to $266,000 in total value, between April 20th and April 21st. Giddings, 35, appeared before Magistrate Ann McLennan, who heard from Prosecutor Deniro Jones that he had three pending matters of a similar nature in court.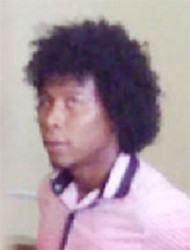 Jones objected to bail and Giddings was remanded to prison July 14th, when the case will be called at the Mahdia Magistrate's Court.
Around the Web