– court hears
Charles Cush, one of the two men accused of the murder of Sade Stoby, gave a statement to police in which he admitted witnessing his co-accused Jevon Wharton and another man raping the nine-year-old at Mocha in 2007.
Cush, 21, and Wharton, 23, are on trial for the November 2007 murder before Justice Navindra Singh and a mixed jury. The men allegedly committed the crime at Barnwell, Mocha, East Bank Demerara and they were 14 and 16 years old, respectively, at the time.
Cush's statement was admitted into evidence and marked as an exhibit in the trial by Justice Navindra Singh after a voir dire was conducted to determine its admissibility.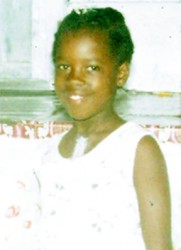 The statement had been signed in the presence of Assistant Superintendent of Police Elston Baird and a relative.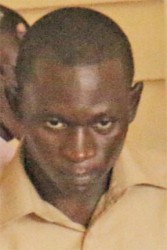 Cush, in the statement, said that on November 2, 2007 he, another male by the name of Carlos, and Wharton went to the bridge and they carried Sade in the bush in Sixth Field, Mocha. It was there, he said, Wharton started to rape her. "He tek off she clothes and she tights and she underwear," he said.
He further stated that when he tried to rape her it did not work. He said Carlos "go and he sex Sade and then we left Sade brace up by the tree and Carlos turn back… me alone went by the trench and swim and my skin get wet," he said.
The statement was read by Baird in the High Court yesterday. A visibly annoyed Wharton glanced at Cush in shock while the statement was being read.
Senior State Counsel Judith Gildharie-Mursalin is presenting the state's case while Raymond Alli is representing Wharton. Cush is being represented by attorney George Thomas.
Earlier this week, a weeping Eric Stoby, the father of Sade Stoby, testified via audio/ visual link from the Guyana Consulate in New York about how he found Sade's bloated body.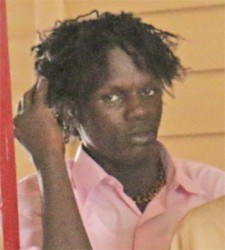 Around the Web