Mervin Small, the driver who witnesses say lost control of his car and caused an accident on the East Bank Demerara, which resulted in the death of two men on Sunday evening remembers none of the details of the incident, relatives have said.
According to eyewitnesses, Small lost control of his car while driving through Craig, East Bank Demerara (EBD). Small's white Toyota Raum was reportedly travelling south along the highway when it swerved into the path a north-bound vehicle, another Raum. A motorcycle which was passing at the time also crashed into one of the vehicles following the initial collision.
Dellon Barton, 30, of 206 Grove Housing Scheme, and Kurt Bascomb, aka 'DJ Mavado', 23, of 426 Grove Housing Scheme (EBD), both of whom were travelling in the car with Small, succumbed to the injuries they sustained in the accident. Small remains in a "serious condition" at the Georgetown Public Hospital (GPH) under police guard.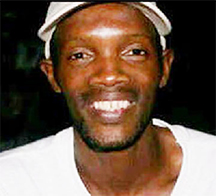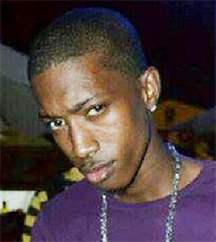 Relatives told this newspaper yesterday that Small claims to have no memory of what transpired on Sunday. One relative said this was what he told family members who visited him, as well as the police investigators who questioned him. Another relative said she did know if Small also hit his head during the collision, thereby causing any form of amnesia.
She also suggested that it may have had something to do with the medication he was receiving, as he was somewhat groggy yesterday morning when they visited him for the first time since the accident.
Also injured were Zania Azeem, Fizal Azeem, Hamwattie Majeed, and Fiad Azeem, all of whom were travelling in the north-bound Raum. Their injuries were said to be serious but non-life-threatening.
Stabroek News made calls to the occupants of the other car but to no avail.
Around the Web