– calls on minister to set date

As various stakeholders, here and abroad, continue to press for local government elections, a group of young people, all of whom were not old enough to vote during the last such polls in 1994, have decided to add their voices to the endeavour.
"From the bosoms of our hearts and depths of our conscience, we plead with love for our country and respect for our national heritage in urging our Local Government Minister to please set forth the date and process for local government elections," read a letter captioned 'Politicians owe an entire generation local gov't polls' in the last Sunday Stabroek.
The group was referred to as Blue CAPS by the fourteen signatures affixed to the letter. Blue CAPS, former GCCI President Clinton Urling told Stabroek News on Sunday, stands for Change, Advocacy, Policy, and Service.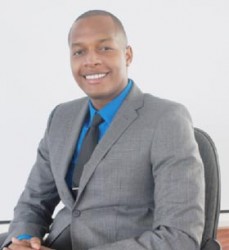 "It has now been two decades since we last held local government elections in Guyana. Putting this into an urgent practical context, it means that we have an entire generation who were born and who grew into adulthood, all while never experiencing the local government process…it boggles our minds that the elected guardians of our democracy have allowed this travesty to go unresolved," the letter stated.
Local Government elections were last held in Guyana in 1994. In one of numerous declarations of interest in holding these elections, in 2010, the government signalled that it was ready and would proceed with several bills to revamp the local government electoral system.
The four bills – the Local Government (Amendment) Bill, the Fiscal Transfers Bill, the Local Government Commission Bill, and the Municipal and District Councils (Amendment) Bill were passed. It should be noted that these bills stayed with the Attorney General for about three months before being sent to the president for his assent.
Finally, President Donald Ramotar announced that he had assented to all but the Local Government (Amendment) Bill. The Bill, he said, was unconstitutional. Despite the passing and signing of the bills, government, via Local Government Minister Norman Whittaker, argued first that the Guyana Elections Commission (Gecom) was not ready to hold elections. Gecom has since said it will be ready within the designated period once the order is given by the minister.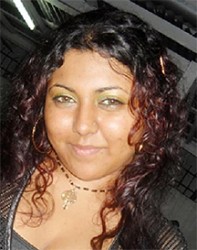 Whittaker has also said that the people of Guyana are not yet ready to participate in such elections, a statement that has been lambasted as spurious.
Many stakeholders, including various politicians, union heads, and the diplomatic representatives of the United States, the United Kingdom, the European Union and Canada have urged government to hold local government elections as soon as possible.
Urling, who is credited with founding the now one-month old Blue CAPS, said the issue of local government elections was not the initial focus of the group, but that the matter quickly become its immediate priority. "Recognising the dire need for local government elections we made the decision to make the issue our principal and only focus at the moment," Urling said.
Coincidentally, he went on, no sooner had the group decided to tackle the issue of local government elections than a page one comment in the April 30 edition of Stabroek News announced that daily references to the need for local government elections would be carried on the paper's front page from that day. In the May 1 edition of Stabroek News the front page carried a letter from Urling, in which he "fully endorse(d) the sentiments expressed" in the newspaper.
He said that the group was set up about a month ago and so far has 16 members who constitute its steering committee. Blue CAPS, he continued, is not legally registered as yet and is therefore currently
functioning as an informal association of members. Also, despite penning the letter concerning local government elections, it has not yet launched formally.
Urling said the formal launching will take place in June, but that the group will be very much active in the meantime.
Blue CAPS has two mandates, Urling says. The first is to create a platform for young people to express themselves and develop public policy positions. Urling noted that Guyana's politics is dominated by older politicians who have their view of what the problems are and how they should be fixed. He offered that the younger generation also has views of what is wrong, and can provide alternative policy solutions.
Mark Murray, a Reporter and TV anchor with Capitol News said the above mentioned is one of the primary reasons he joined up with Blue CAPS.
During an interview conducted via Facebook, Murray said "I liked the idea and the fact that it was fresh and young and not your typical youth groups that go and clean up the country, but rather clean up the political environment once we reach to that level… being a young Guyanese and a member of the media knowing the issues inside out I think the time has come for me to move forward and be a part of the solution as it relates to some of the problems which face this dear land of ours."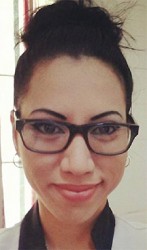 Marissa Lowden, another member of the steering committee said "I've joined Blue CAPS because I've realised that young people under the age of 40 are not as actively involved in public policy discourse as they should be. This group brings together these youngsters, our next generation, to change this situation in our country… our vision is to create a society that seeks actively the involvement and opinions of young people. Day by day, our leaders are speaking on our behalf but the question is have they truly represented our views? For this reason, it is time we speak up."
Blue CAPS' second mandate is to provide leadership training. Plans are being made, Urling said, to train young people to be proactive with regards to finding solutions to problems affecting their neighbourhoods.
The training will involve requiring those enrolled to survey their communities to find problems, and to come up with solutions to address those problems. He said training will start on the more manageable issues facing the communities, and then expanded, after participants learn how to find sustainable ways of addressing their community's needs. This is part of the training to take place in June.
Persons who graduate from the Blue CAPS' training programme will automatically become fellows of the group, which Urling said will by then be a legally registered company. These persons, he said, can and will be called on from time to time as the group moves forward with its mandates. Urling said the group will also be looking for young professionals, including persons in management positions in various sectors, as well as entrepreneurs. These persons, he said, will have a wealth of knowledge that can help the group carry out its objectives, and will therefore be welcome to become full-fledged members.
Around the Web