Body in septic tank murder
A state witness yesterday testified that Desiree Jeffers, who is accused of murdering her common-law partner Igris Bobb-Blackman in 2011, had previously threatened to kill the man.
Taking the stand yesterday in the trial, Gale Franker, who was Bobb-Blackman's girlfriend, said Jeffers threatened to kill her and Bobb-Blackman a few days before his body was discovered wrapped in a carpet and bound with a rope in the septic tank of his residence at Parfait Harmonie, West Bank Demerara.
Jeffers is on trial before Justice Dawn Gregory and a 12-member jury for the murder of the ex-policeman.
Franker said she knew Jeffers because they were living in the same village but she became more familiar with her after meeting her at a spiritual function in 2010. Franker said after she became involved in an intimate relationship with Bobb-Blackman, Jeffers would constantly threaten her. She said once Jeffers threatened to burn her house down.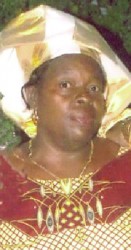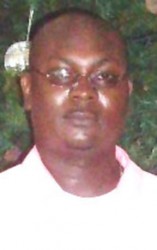 Franker related that on January 19, 2011 she had seen Bobb-Blackman early in the morning at her home.
She said she spoke with him several times after that while recalling her last conversation with him. She said she was speaking with him on the phone when she started to hear "loud voices" in the background.
One of the voices, she said, she recognised as Jeffers. "I disconnected the call and I called the La Grange Police Station," she said.
She said after receiving no response from the police station, she went over to Bobb-Blackman's residence and called out for him but received no answer. She said she had called his brother, Brentnol, and related what happened.
Franker said she returned to Bobb-Blackman's house and called out for him but Jeffers answered and said: "Blackman no longer live here."
She said she left and called Brentnol again and they made a report to the police station.
Earlier in the trial, Brentnol recalled peeping into a septic tank and seeing part of his brother's body wrapped in a carpet. The carpet was admitted as an exhibit in the trial.
Franker will continue to give evidence when the trial continues today.
Around the Web