A senior citizen died yesterday morning after he crashed his car into a utility pole along the Diamond Access Road.
John Herman Teixeira, 70, was pronounced dead on arrival at the Diamond Diagnostic Centre, where he was taken after the crash.
Teixeira, also known as Jerry, of Lot 762 16th Avenue, Diamond Housing Scheme, was a Patsan Trading Services sales representative.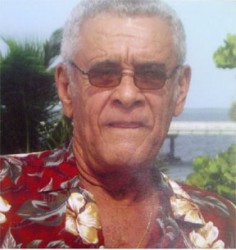 In a statement, police said the accident occurred after Teixeira lost control of his vehicle.
Teixeira's partner, Dhanji Prashad, also known as 'Nadira' told Stabroek News that she received a call from Teixeira's phone at approximately 5:30am yesterday. The call was made by an unknown man, who told her that Teixeira was in an accident by the Busta compound and First Street, Diamond. She related that the person handed the phone to Teixeira, who kept saying to her that he was in an accident before hanging up the phone.
Prashad then called the phone of Teixeira's neighbour, Bibi Allie, also known as 'Shelly' and advised her to go to the scene.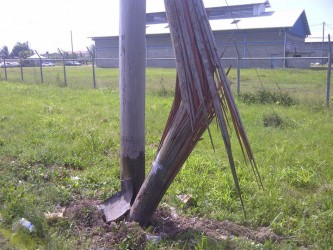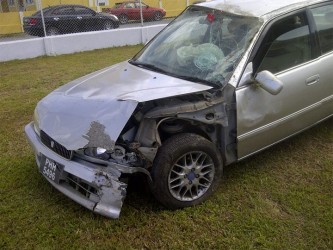 Allie said she took a taxi to the scene and she found an unconscious Teixeira being placed in the back of a police vehicle by police ranks. She said she accompanied him to the Diamond Diagnostic Centre, when he began to froth at the mouth.
At one point, he regained consciousness.
Allie related the difficulty in getting Teixeira into the hospital to be seen by a doctor due to the absence of porters when they arrived. She said a stranger went into the hospital but couldn't find a stretcher so instead brought a wheel chair out and the two struggled to lift him out onto the wheel chair. She said that the doctor saw him and shortly after pronounced him dead. A post-mortem examination will be performed on the body today.
Teixeira, who was described as a simple man, lived alone. He was a father of five children, all of whom reside abroad.
Around the Web