Family members of Lloyd Hazel, who was shot after allegedly robbing a courier who was transporting a large sum of cash to a bank, said he was shot four times to the head and once to his foot.
They also told this newspaper that the police have confirmed to them that he was shot by a special security officer and not a plain clothes police officer.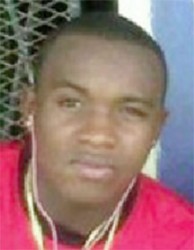 According to reports, Hazel of Lot 86 Hill Street, Lodge, was tracking the courier who was transporting the large sum of money belonging to the Black and Decker store located on Main and Quamina streets.
It was further stated that after the courier entered a taxi, Hazel being armed with a gun rode up to the taxi and snatched the bag of money when he was shot by the guard. Hazel was killed but his accomplice managed to escape in the direction of the Tiger Bay area according to eyewitnesses.
Around the Web