Five days after four persons died as a result of ingesting cocaine-laced SSS tonic, no arrest has been made and one victim has been buried.
Natasha George, one of the four, was laid to rest yesterday. And still to be buried are Alex Baird, 42, his reputed wife Simone Price and their six-year-old son, Jahaquel Blair.
Meanwhile the lone survivor, 12-year-old Jamal Waterman has since been cleared by doctor and released from the Georgetown Public Hospital.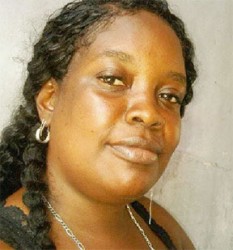 Police said in a statement that investigations have so far revealed that the bottle of SSS Tonic with the cocaine dissolved inside, along with casareep and chicken foot had been left at the house by a man known to them for a female guest from overseas to take back when she was returning.
The woman, according to the police, did not carry the items and during Sunday morning, the victims consumed some of the SSS Tonic.
The Blairs and George lived opposite each other on Cocorite Street, East La Penitence and were friends for many years. Stabroek News was reliably informed that Price and the overseas guest identified as "Candy" were sisters.
The person who took the tonic and other items to the home is the cousin of Price. Police are still looking for him.
Around the Web